ARLO PARKS CHARMS MANCHESTER
A gallery of the softly spoken bedroom poet at the city's Academy.
Published: 09/09/2023 Photos + Author: Eleanor Osada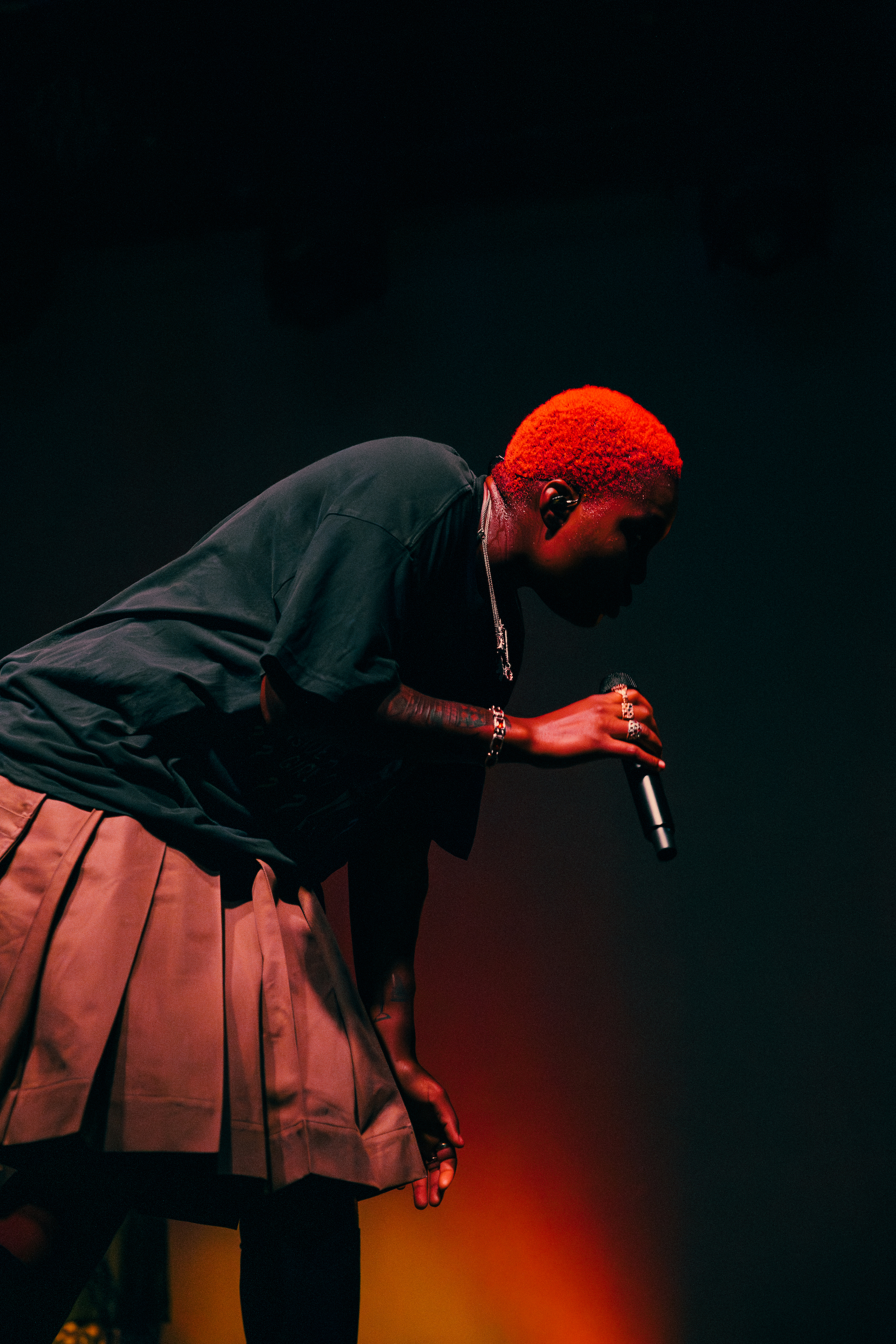 Winner of 2021's Mercury Prize, the Breakthrough Artist at the Brits, and having supported the likes of Billie Eilish, Harry Styles and Clairo in the last couple of years alone, Arlo Parks is obviously well revered by her contemporaries. Rightfully so, at only 23 she is two albums deep, and already feels a staple of the British gen-z alt-pop scene.
These few dates surround the release of Parks' debut poetry book, 'The Magic Border'. Tomorrow she speaks at Manchester's Literature Festival, signing copies during her visit.
Watching Parks onstage is like being hypnotised by a lava lamp — she ebbs and flows with such liquidity, delivering her poetry at pace, in a patter. The room is afire tonight, a hot and airless pod, but Arlo has the Academy crowd engaged. Opening with the airy spoken word of new album opener, 'Bruiseless', she's met with cheers and warmth.
Her set is peppered with old and new, more favouring her latest: 'My Soft Machine', a tender and intimate lo-fi record - dotted with lyrics highly personal only to Parks, but still with the power to resonate, and the ability to illustrate a detailed scene with ease.