BASTILLE AT MANCHESTER ARENA
An electric performance - with just a bit of tenderness.

Published: 11/04/2022
Author + Photos: Ianthe Warlow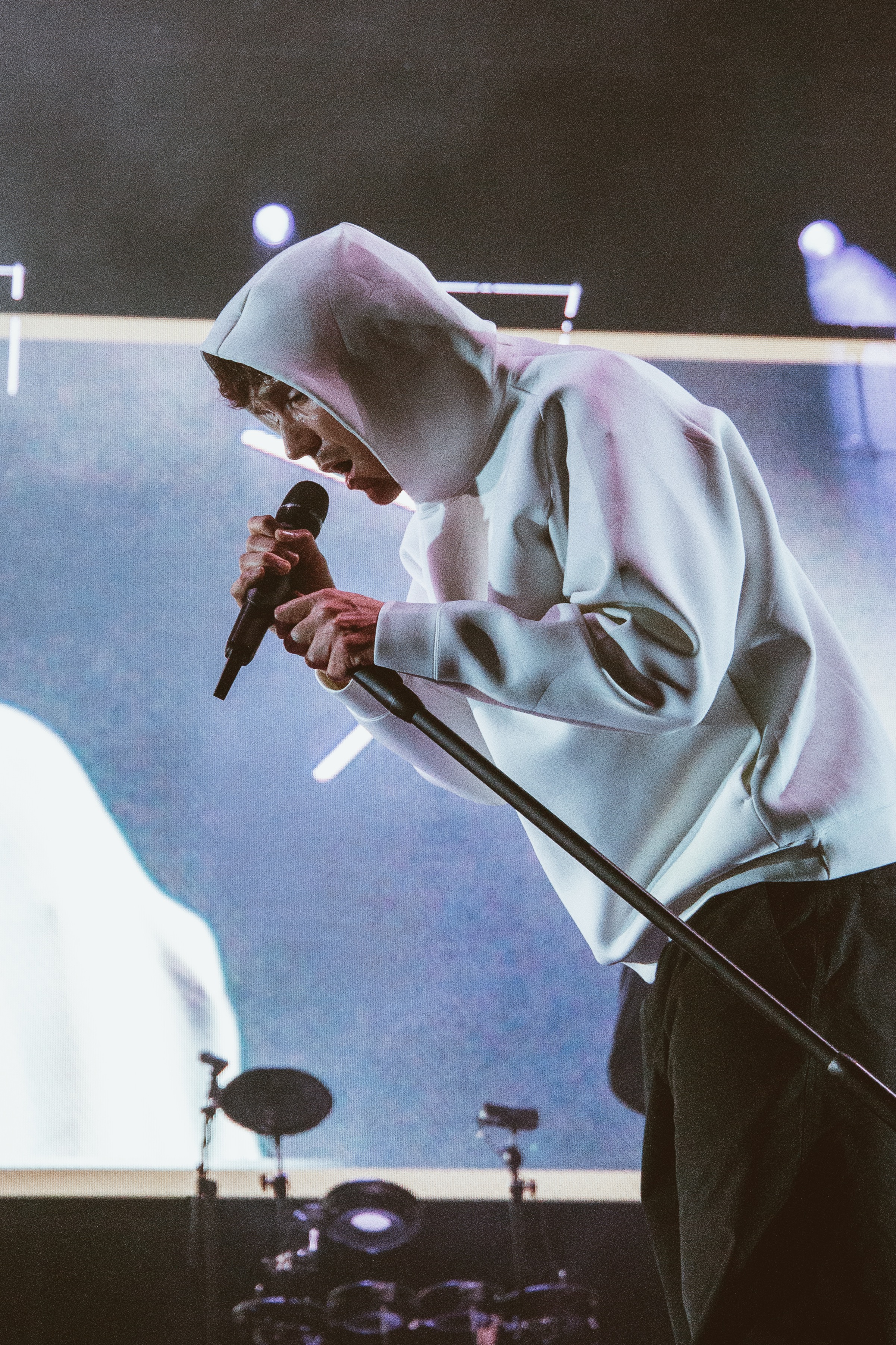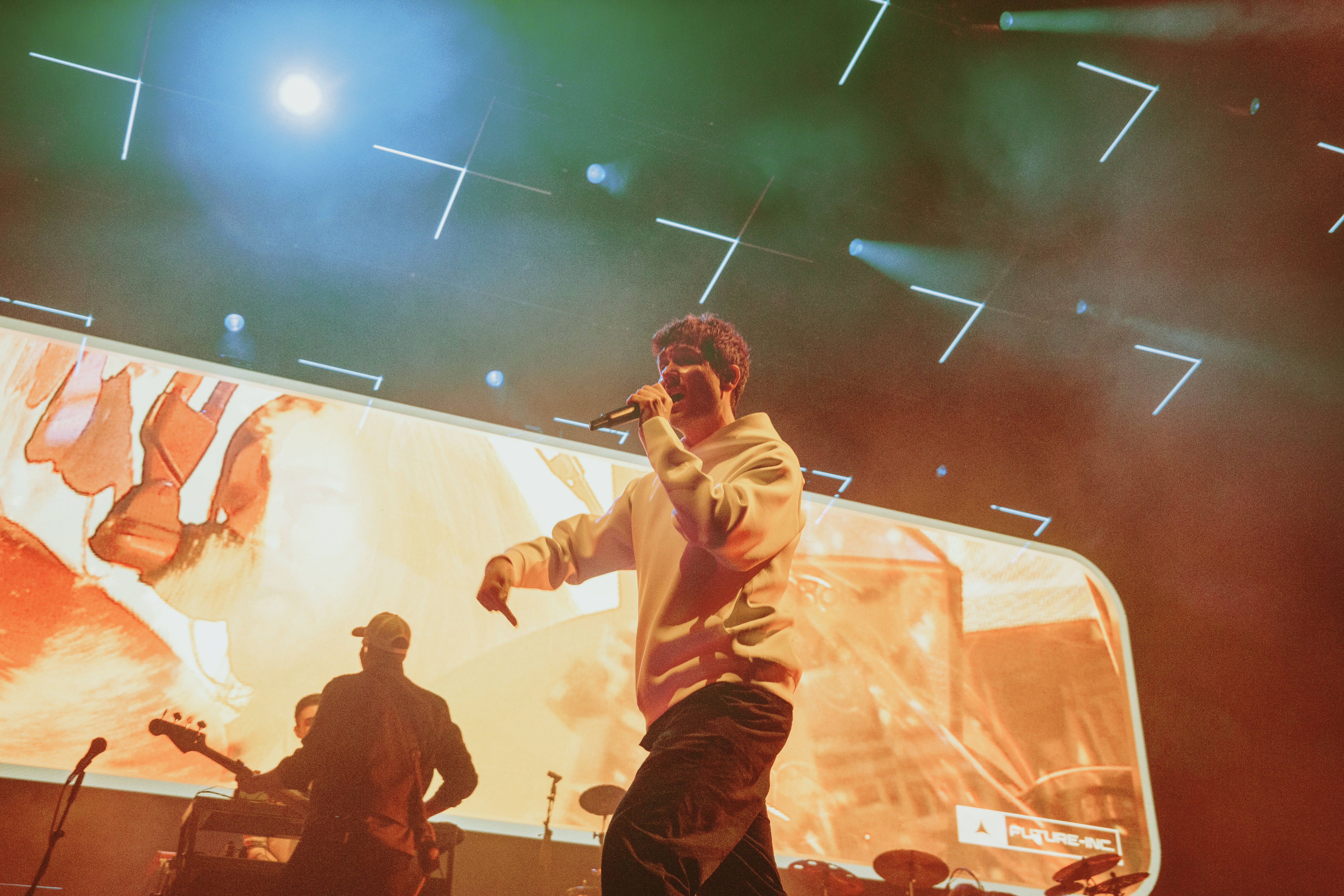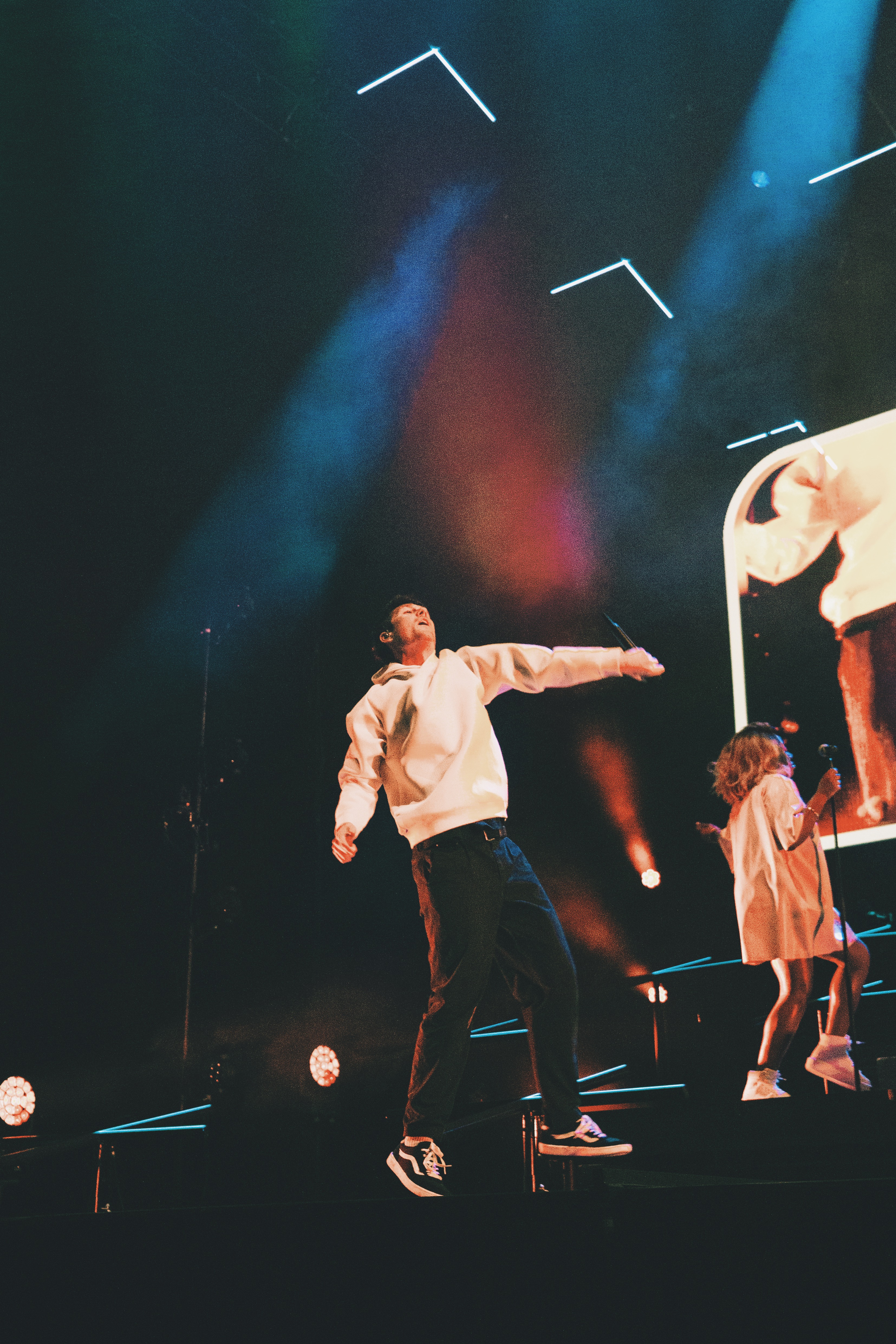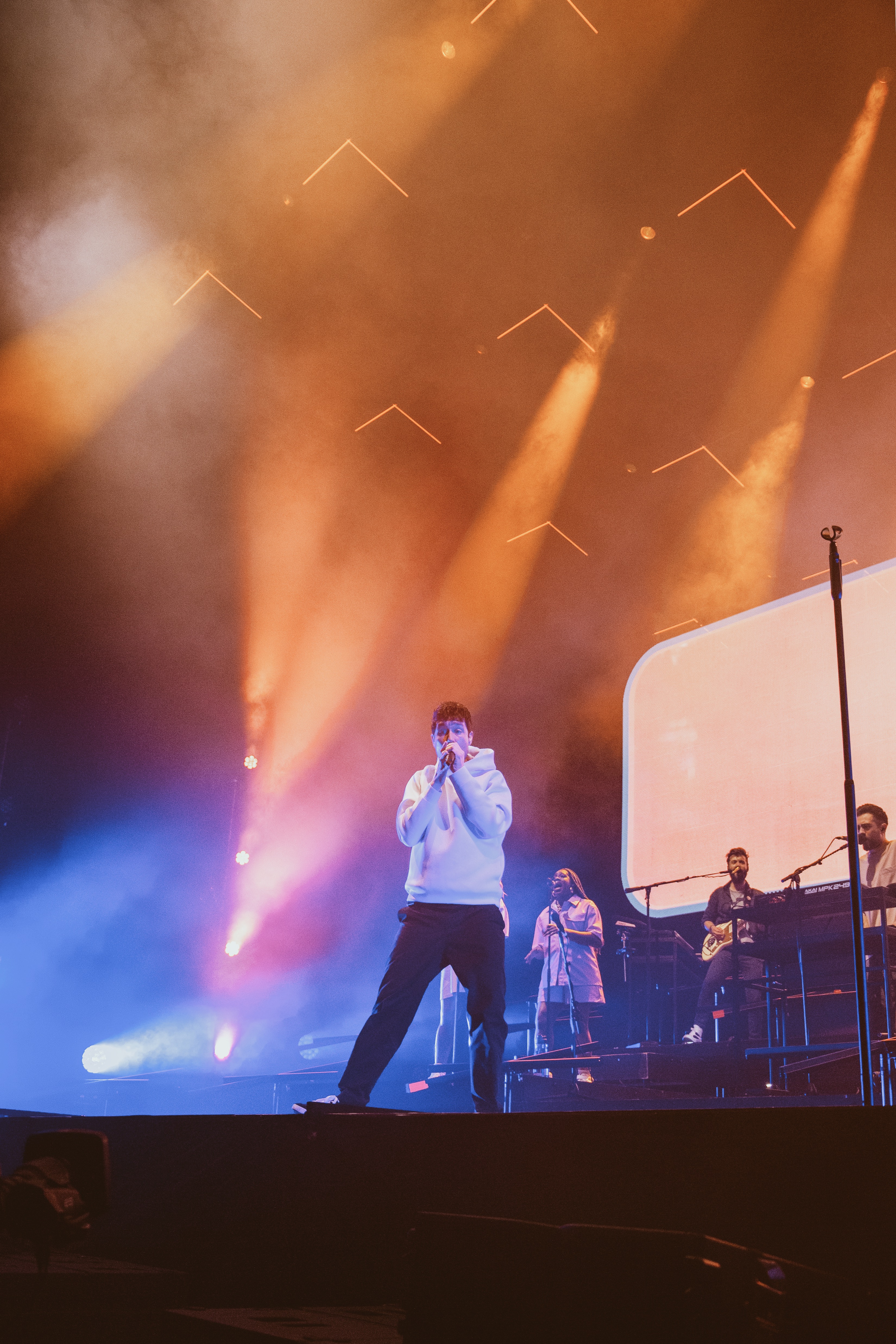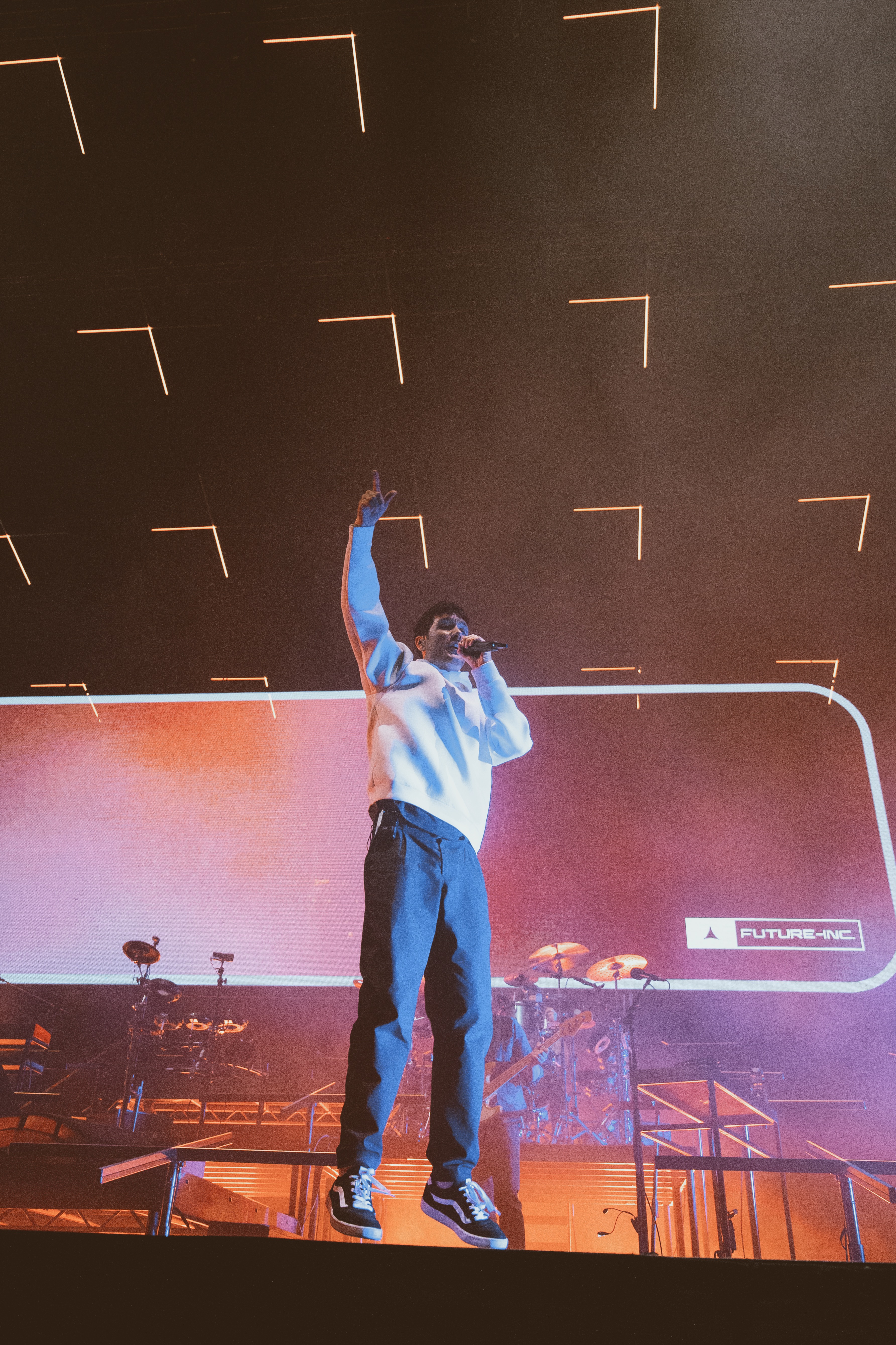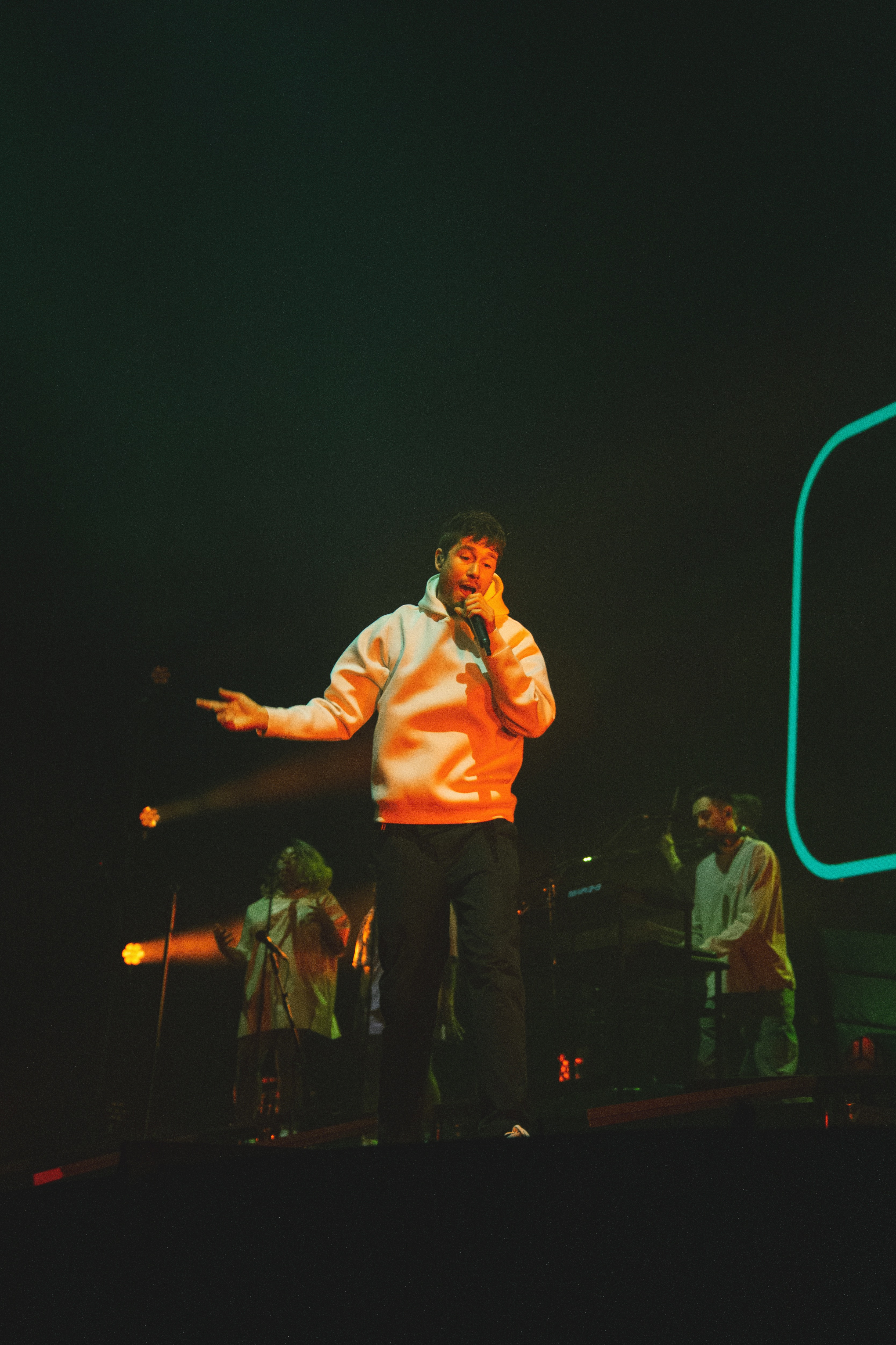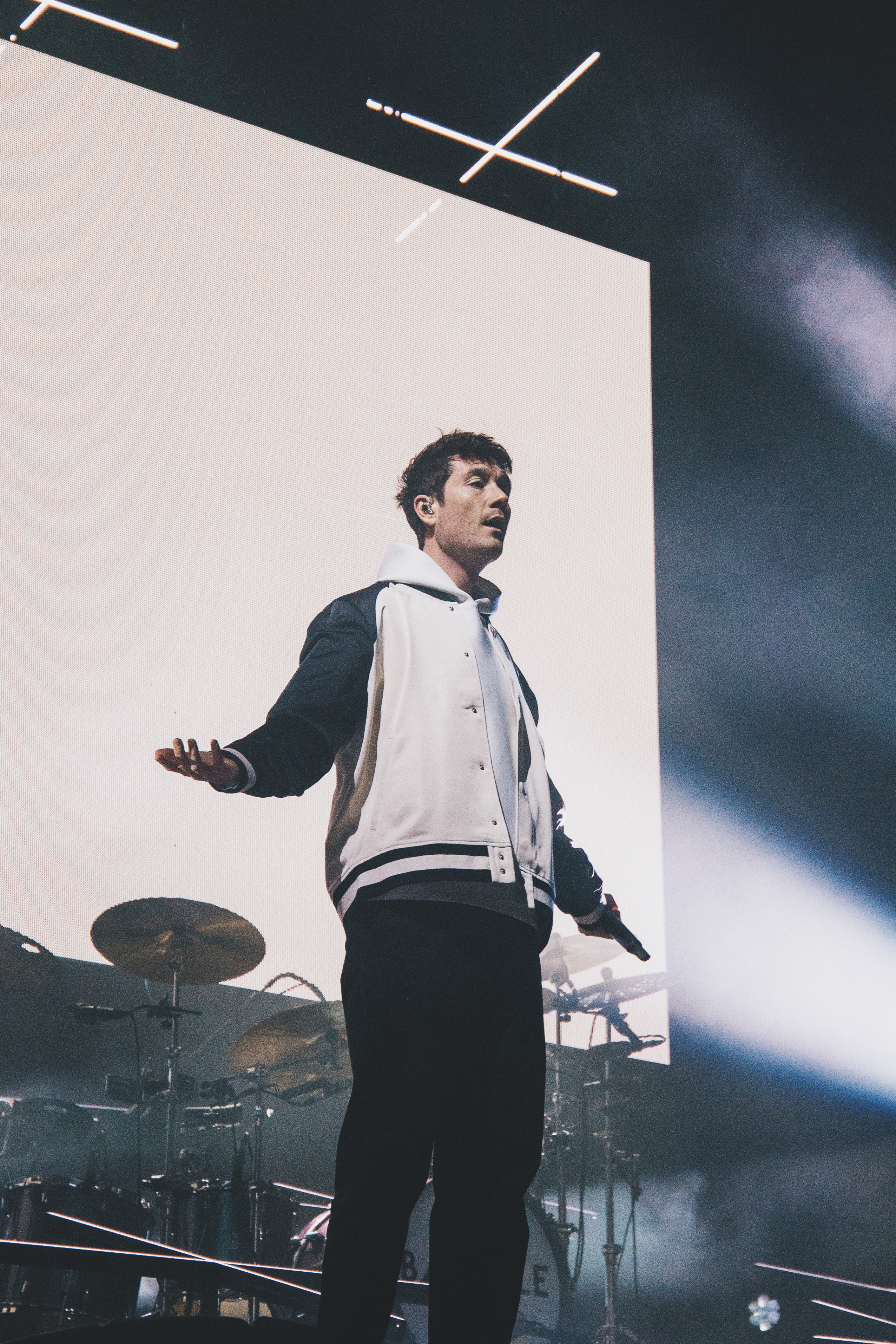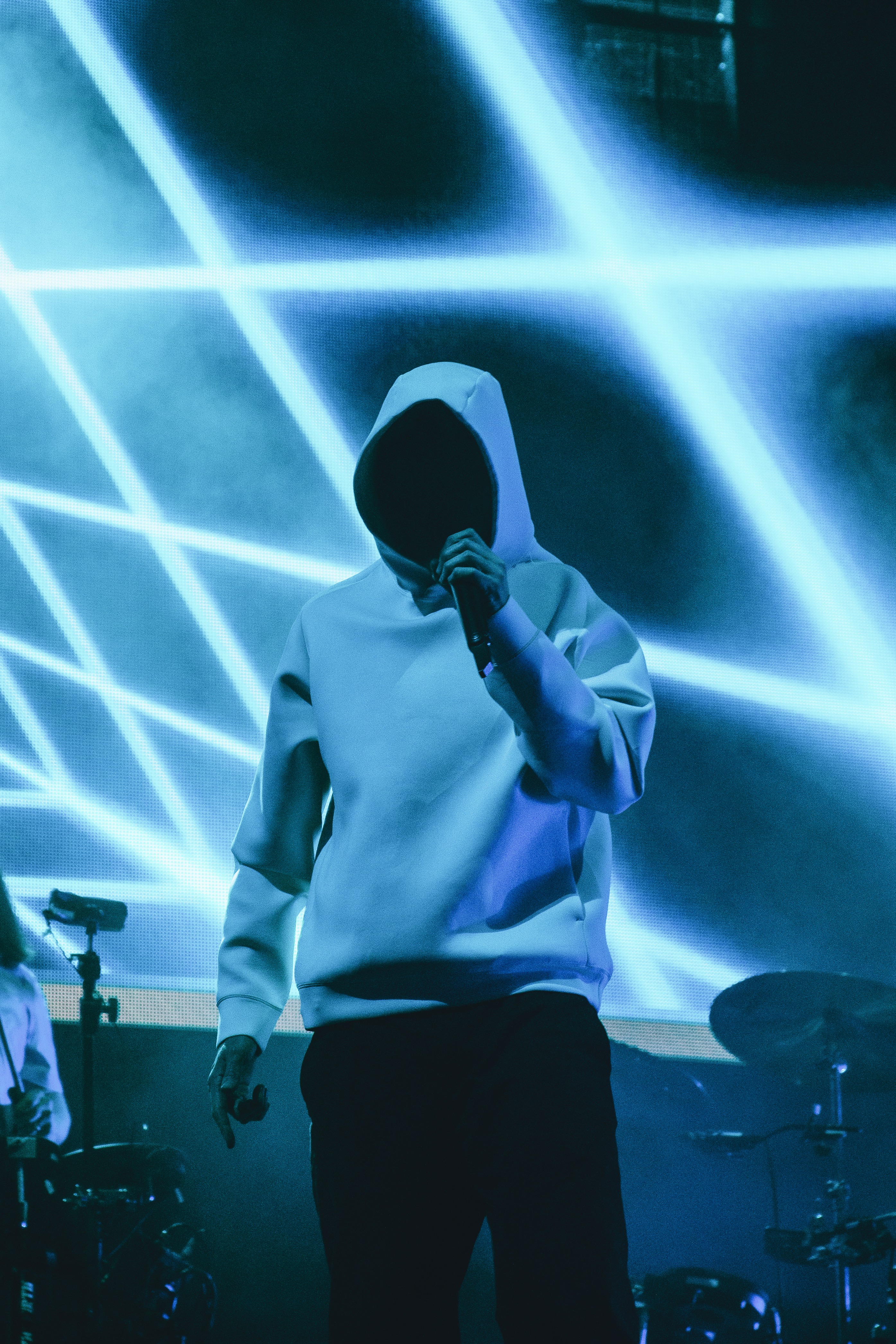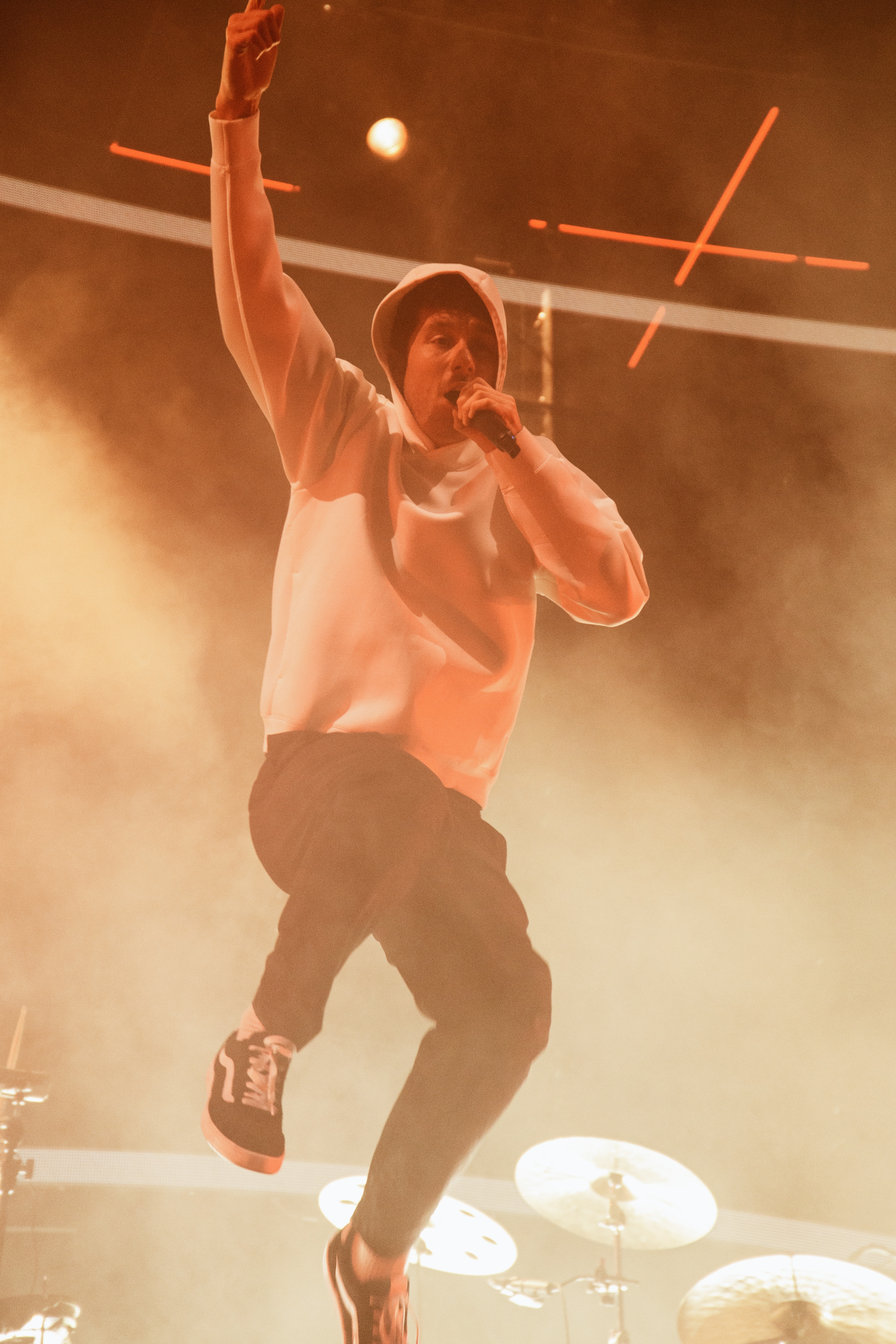 Humbly striding onto the grand stage of Manchester's AO Arena, Bastille's frontman Dan Smith is unassuming as he joins his band members. What awaits him is a highly stylised set, thousands of enamoured cheers, and the early notes of 'Stay Awake?'. The pre-warmed crowd have just enjoyed rock newbies, The Native and the endlessly talented Jack Garratt.
Following the boom of debut studio album Bad Blood in early 2013, the band were quickly thrust into an ever-growing flurry of fans eagerly filling up their shows. Several years, a few global tours and 3 more albums later, Bastille are no stranger to rewarding arena crowds with one hell of a show. Their most recent album 'Give Me The Future' lends its title to the tour, and so tonight's show is appropriately designed with all the bells and whistles of the fictitious tech company Future Inc. and its VR-esque invention Futurescape.
It's a pleasure to hear old works like 'The Things We Lost in The Fire' and 'Laura Palmer' sit back-to-back in the setlist, giving time for nostalgia to delicately creep in. Seeing Bad Blood tracks gently adorned with the Future Inc. aesthetic feels almost surreal, but this gives credence to the slightly unsettling world of the Futurescape and what it hypothetically means for humanity. This continues with 'Oblivion' in all its sublimity, where Dan sings while restfully lying down on a bed, and appreciating a flock of waving phone torches.
Soon, he's back up and running, skipping and leaping around while somehow maintaining steady, controlled vocals. The choral accents of 'Quarter Past Midnight' are delivered by two truly incredible backing vocalists, before 'Back to the Future''s furore leads to spirited 'ah-hoo's from the crowd. Things take a punchier turn with 'What You Gonna Do?', where the band's rockier influences come to the forefront with heavy riffing and rapid but metrical drumming.
Maintaining the immersive and undeniably eerie presentation of the Future Inc concept, some breaks in the setlist are accompanied by a buffering 'Loading next experience…' screen. It leaves just enough time for Dan to gush about the crowd reaction thus far before launching into more synth-drenched fun. 'Good Grief' is an unsurprising fan favourite, where those in the stalls are now standing, and bassist William Farquarson deservedly comes to the front of the stage while playing the irresistibly groovy bassline.
The set continues with a well-curated mix of upbeat alt-rock and moodier, vocoder-heavy tracks - with the variation in styles perfectly illustrating how Bastille's synth-driven sound was able to bloom into an album as innovative as GMTF. It was obvious from the start that Pompeii would close out the show before the encore and the whole few minutes felt like a collective release of ecstatic energy. The lingering chants of 'eh-eh-oh, eh-oh' subside before the return of the Future Inc. ominous voice abstractly introducing the reemergence of the band.
Now we hear 'Hope For The Future' (written for acclaimed climate change documentary, From Devil's Breath) before 'Shut Off the Lights' rounds off an evening of musical adventure and grandeur, and leaves us with a hopeful feeling to take back home.
This show was a lot of things: highly conceptual, stylish and jubilant, but somehow also down to earth, raw and reassuring. Bastille have certainly had a few years to acclimatise to the scale of shows like this, but they remain almost bashful, revelling in the experience like it's the first time. It's a true pleasure to see them now have the means to showcase their writing and performing prowess in such a setting.