FOALS HIT BLACKPOOL'S EMPRESS BALLROOM
The Vegas of the North gets a wakeup call at the first of the band's two-nighter.

Published: 07/05/2022
Author + Photos: Ianthe Warlow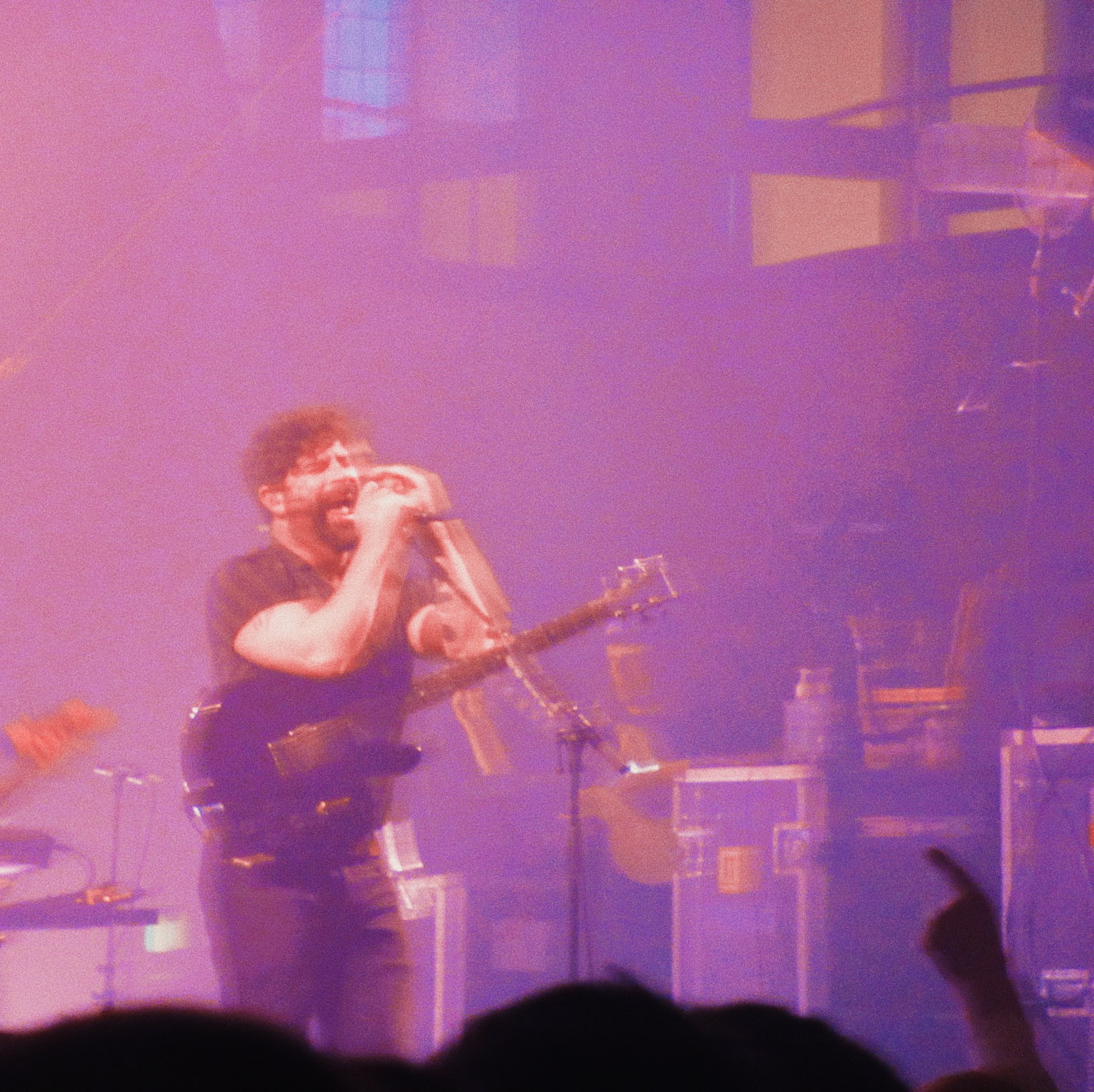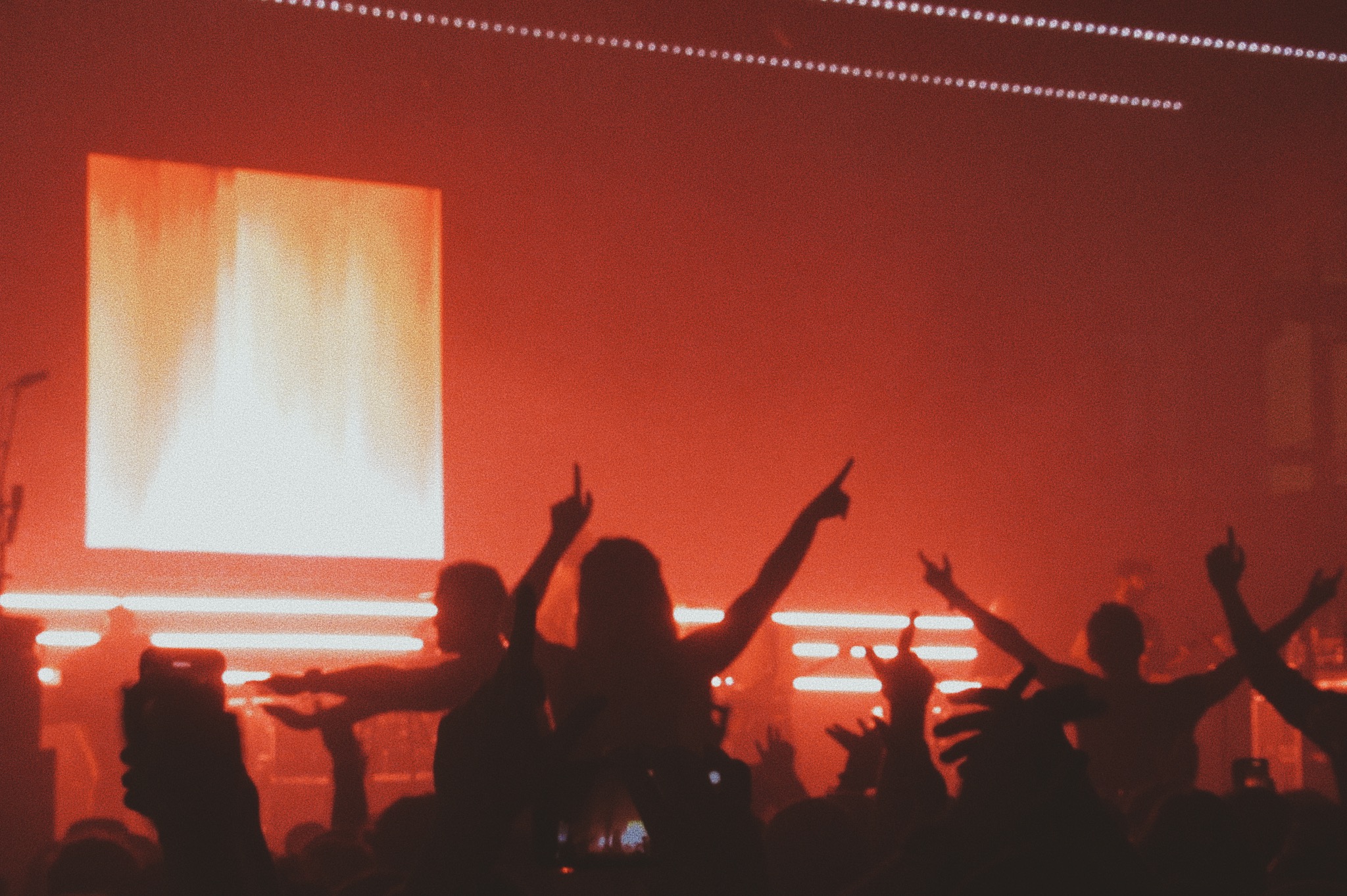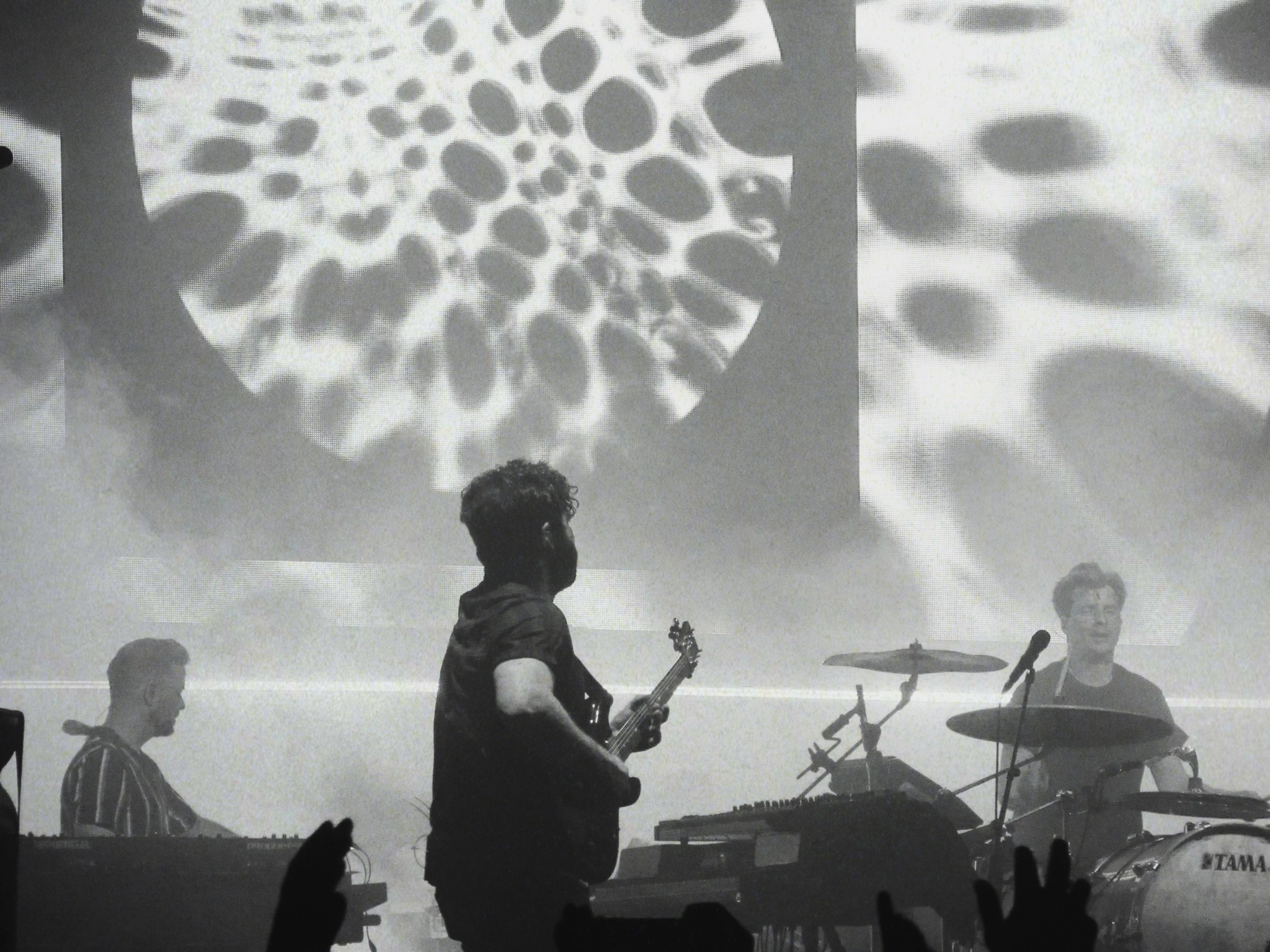 The first of a euphoric two-night stretch at Blackpool's Empress Ballroom was a bona fide success for Foals. This otherwise calm and mild Thursday evening was about to be shaken up, big time.
Opening the set with new single Wake Me Up from their upcoming LP, Foals set the precedent for a phenomenal night. Where this new track dances between the band's traditional sound and new genre-bending ventures, The Runner unleashes the ferocity of both band and crowd, witnessed at many a Foals gig before. It wouldn't be surprising to feel a dynamic shift in the band following the departure of two founding members in recent years, but armed with some enthusiastic touring musicians, the energy remains intact. 2am is buoyant in delivery and reception; effectively contrasted with Olympic Airways to follow.
The tickets for this show came out way back in 2019 (and yes, that feels like aeons ago to us, too) so it wouldn't be unfair to assume that there'd be some drop-off in attending numbers. Yet, here in the marvellously grand, packed-out Empress Ballroom, each track is greeted with equal excitement and a colossal sea of arms waving toward the imposing ballroom ceiling. Having a sprung dancefloor at a show like this feels extravagant but not misplaced - the bouncing in the ferocious moments of the set only exaggerates the sense of community in the room. In Degrees was a notable track for this, with its samba-esque influences right at home in this setting.
A halcyon period of the set began with the entrancing Late Night, before the subdued, anthemic slow build of Spanish Sahara. Each track is complimented with distorted, floral-infused cinematic visuals backing the stage. This is the last of the calm before the storm that follows, as we enter a 4-track run of brutish excellence.
Frontman Yannis Philippakis is nothing short of a powerhouse, with soaring vocals throughout Providence and Inhaler. The latter is treated to an extended outro of breaks and quick reignition into chaos. A short moment to catch our breath is awarded before Foals return to the stage for an extravagant encore. It could only be What Went Down, and the iconic Two Steps, Twice.
While the setlist was a little shorter than the band's recent London Olympia residency, it was just as sweet, and a well-curated exploration of old and new. Lustrous visuals and stellar sonics give the show a film-like edge and leave a 3,000-strong crowd thoroughly fulfilled. Round 2, anyone?