HIPPO CAMPUS IN MANCHESTER
The American Indie sweethearts draw an equally lovely crowd.

Published: 13/05/2022
Author + Photos: Ianthe Warlow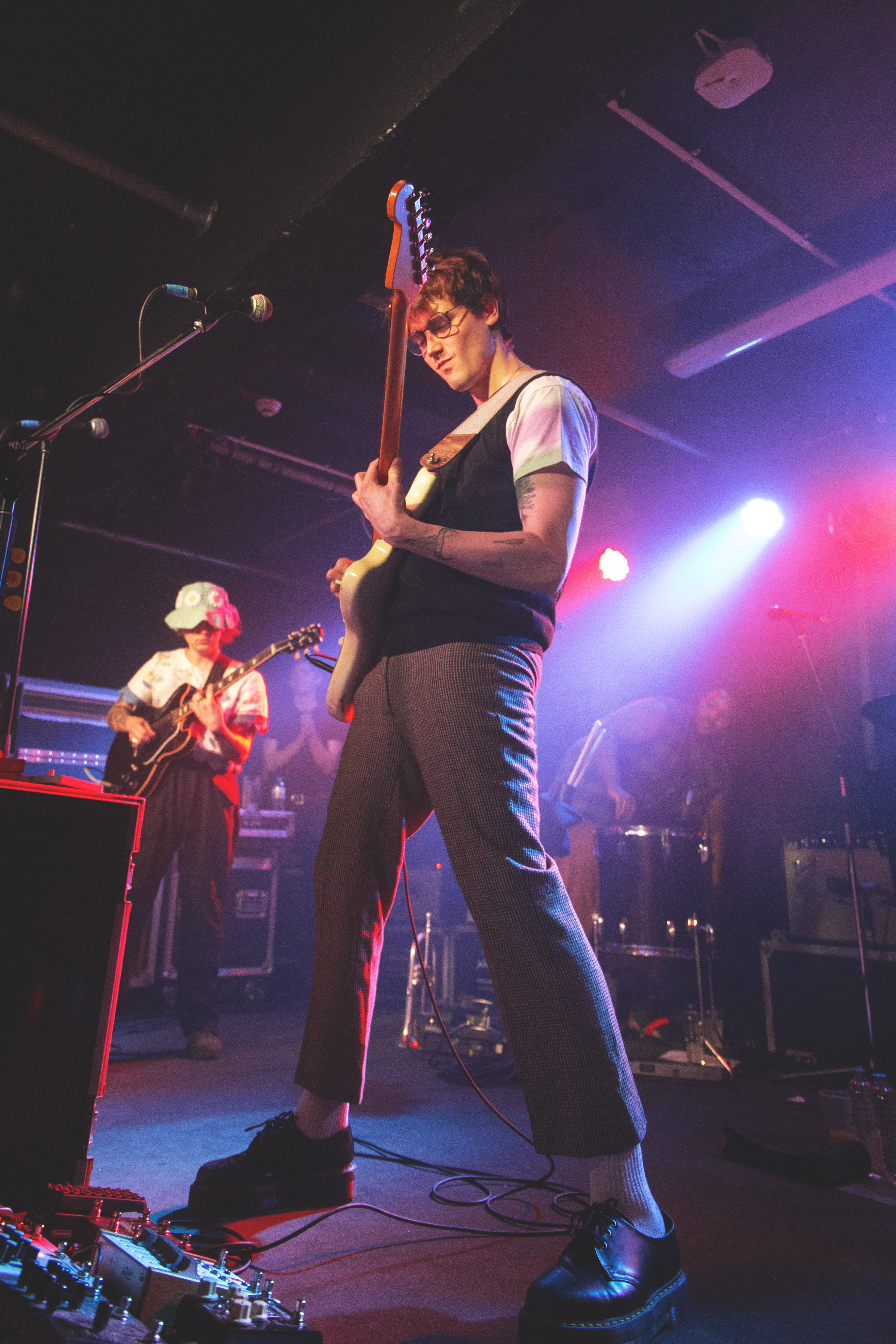 Hot on the heels of their aptly titled new album 'LP3' , Minnesota exports Hippo Campus embarked on a short but sweet UK and European tour. At their Manchester Academy 3 show, an enthusiastic crowd indulged in an exploration of the new tracks in a live setting. Following a few years of solo and independent ventures by the bands' members, they're back with a new maturity and though confessing to being slightly jet lagged, are on top form.
The band hop from track to track with a youthful energy matched by the teenage fans clinging to their long-awaited front row spots. Hippo Campus' music seems to attract the friendliest of faces, and so, many are happy to shuffle around and accommodate those who need to move through the crowd. Stylish too, with Vintage grandpa-style jumpers, stripy t-shirts, effortless baggy jeans and Dr. Martens being hard to avoid.
Opening with '2 Young 2 Die' (written in the throes of early Covid quarantine) there's dancing but an undeniable attention paid to the existentialism shared in recent years. 'Ashtray' brings its irresistibly bouncy energy before 'Bad Dream Baby' is unleashed on the crowd. Much of the setlist is formed of new material, with 9 of the 10 tracks from 'LP3', and 4 of the 5 tracks from 2021's 'Good Dog, Bad Dream' EP, having their moment in the sun. While this kind of balance may seem risky given the mass of fans that Hippo Campus accrued with their older works, it seems to pay off with undivided adoration throughout the room. Charming frontman Jake Luppen maintains his sincerity even in delivering the more tongue-in-cheek lyrics that frequent the band's animated songwriting.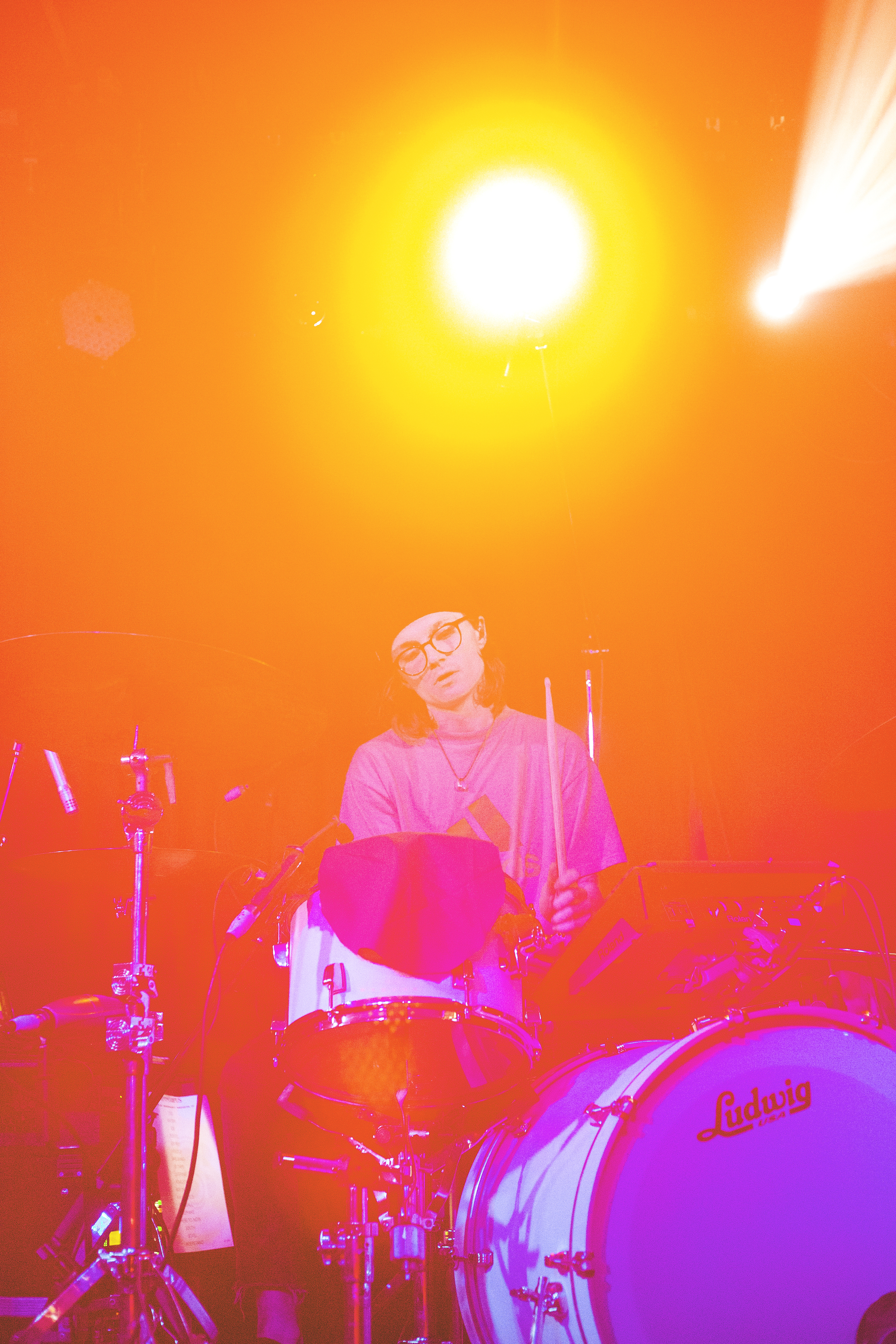 'Honestly' is a welcome taste of their sophomore album, and fans don't miss a beat in singing along to every word. Newbie 'Bang Bang' is deliberate but preppy, and 'Listerine' lays a perfect middle ground before 'Monsoon''s ethereal tones are met with warm smiles.
The more ecstatic moments of the set are during displays of DeCarlo Jackson's trumpet talent - always met with fierce applause and incessant (but respectful) cheers. Meanwhile Nathan Stocker's vocal presence while playing intricate guitar melody is also duly noted, alongside great appreciation for his floral crocheted bucket hat.
'Way It Goes' seems to unsurprisingly be a highlight for many, as one of the band's most-streamed tracks. A 4-minute celebration of indie optimism ensues, continued by another sweet 2017 throwback in 'Baseball'. The set goes all too quickly from here with the gently heartbreaking 'Where to Now'. 'South' feels much anticipated and serene, and 'Understand' closes the set with this feeling kept thoroughly intact.
There's a peaceful energy as the crowd dissipates into the Manchester night, with much to think about and much to remember fondly.