IT'S ALL BETTER WITH KAWALA
We popped in for a chat with the boys ahead of their Manchester show.

Published: 20/04/2022
Author + Photos: Ianthe Warlow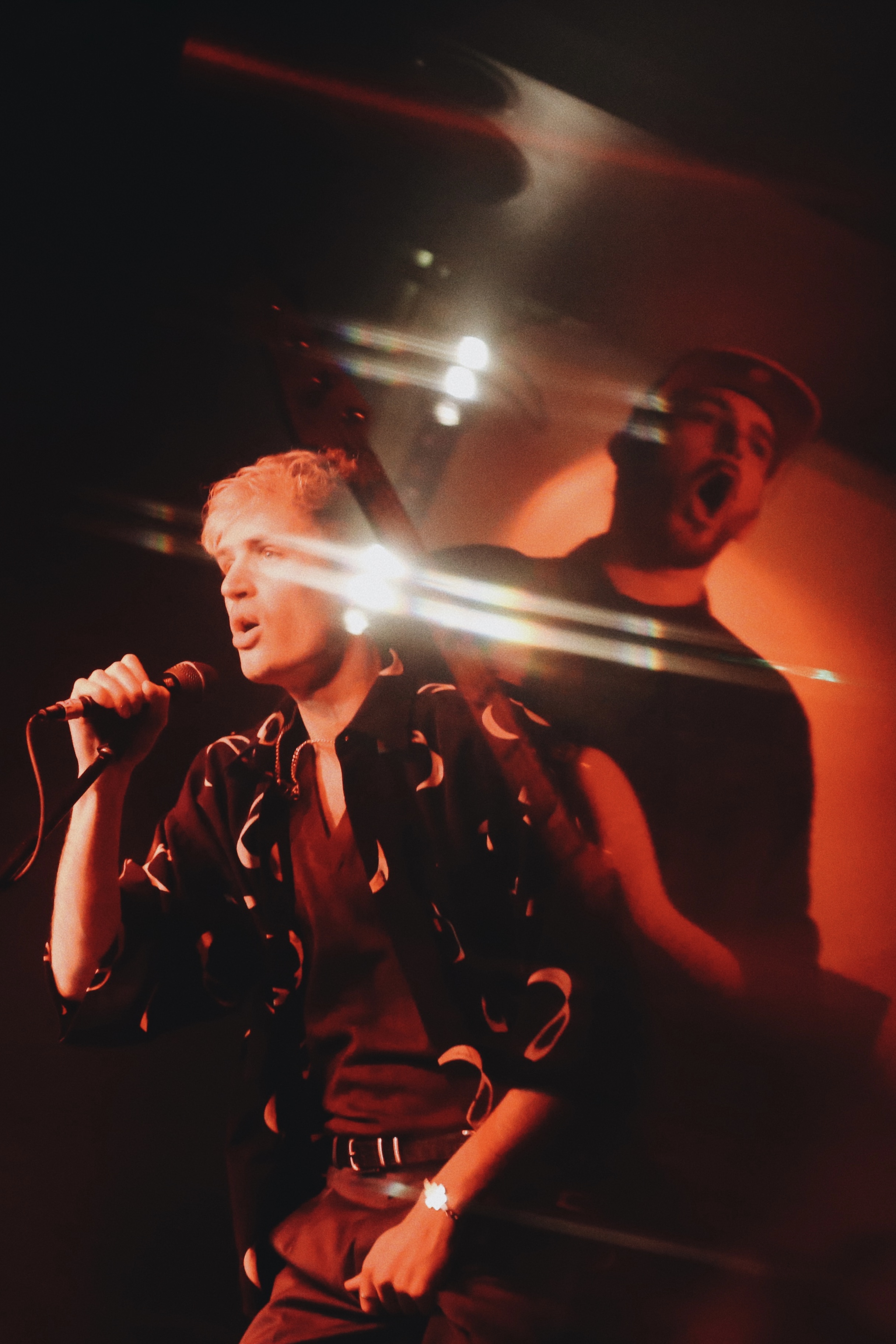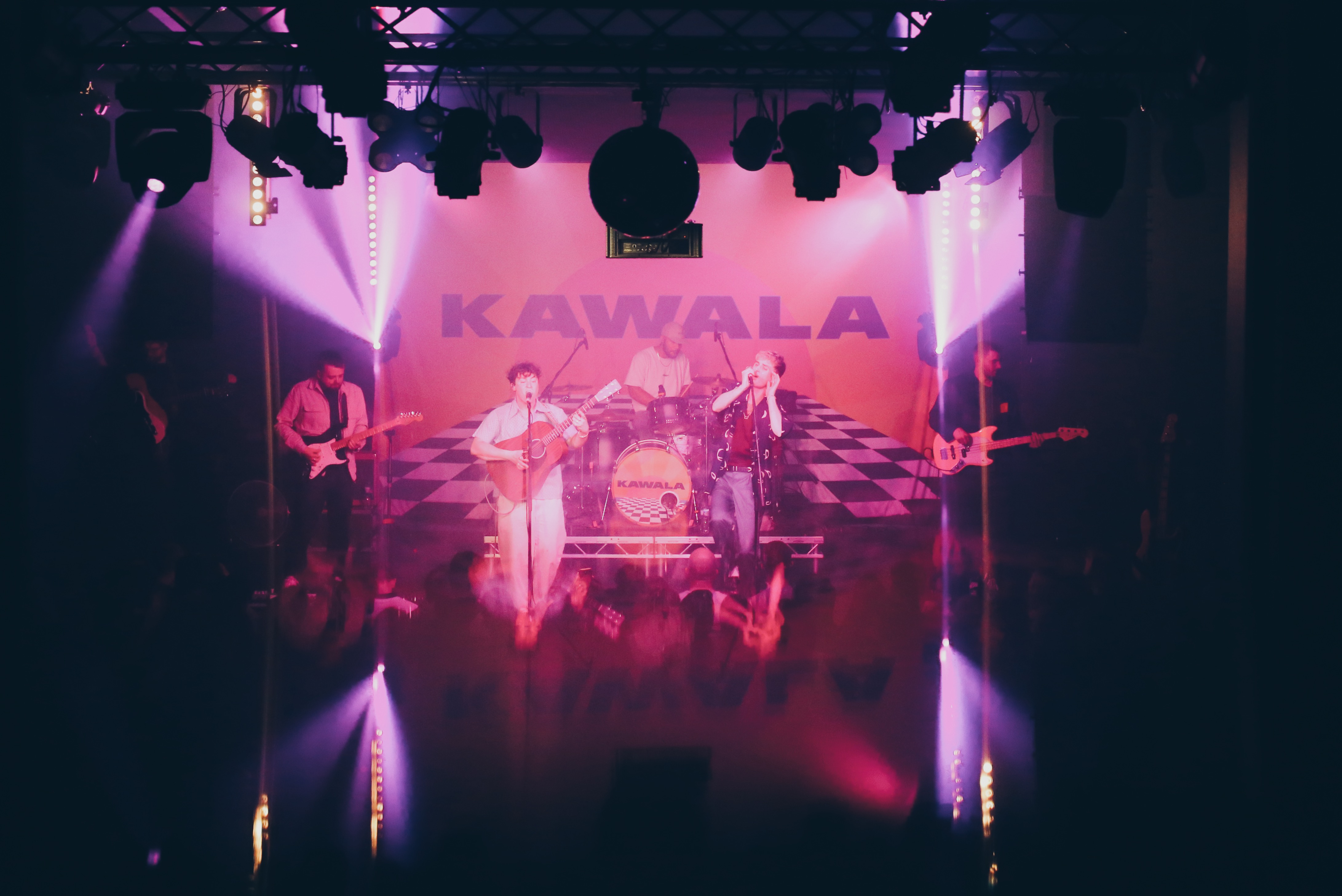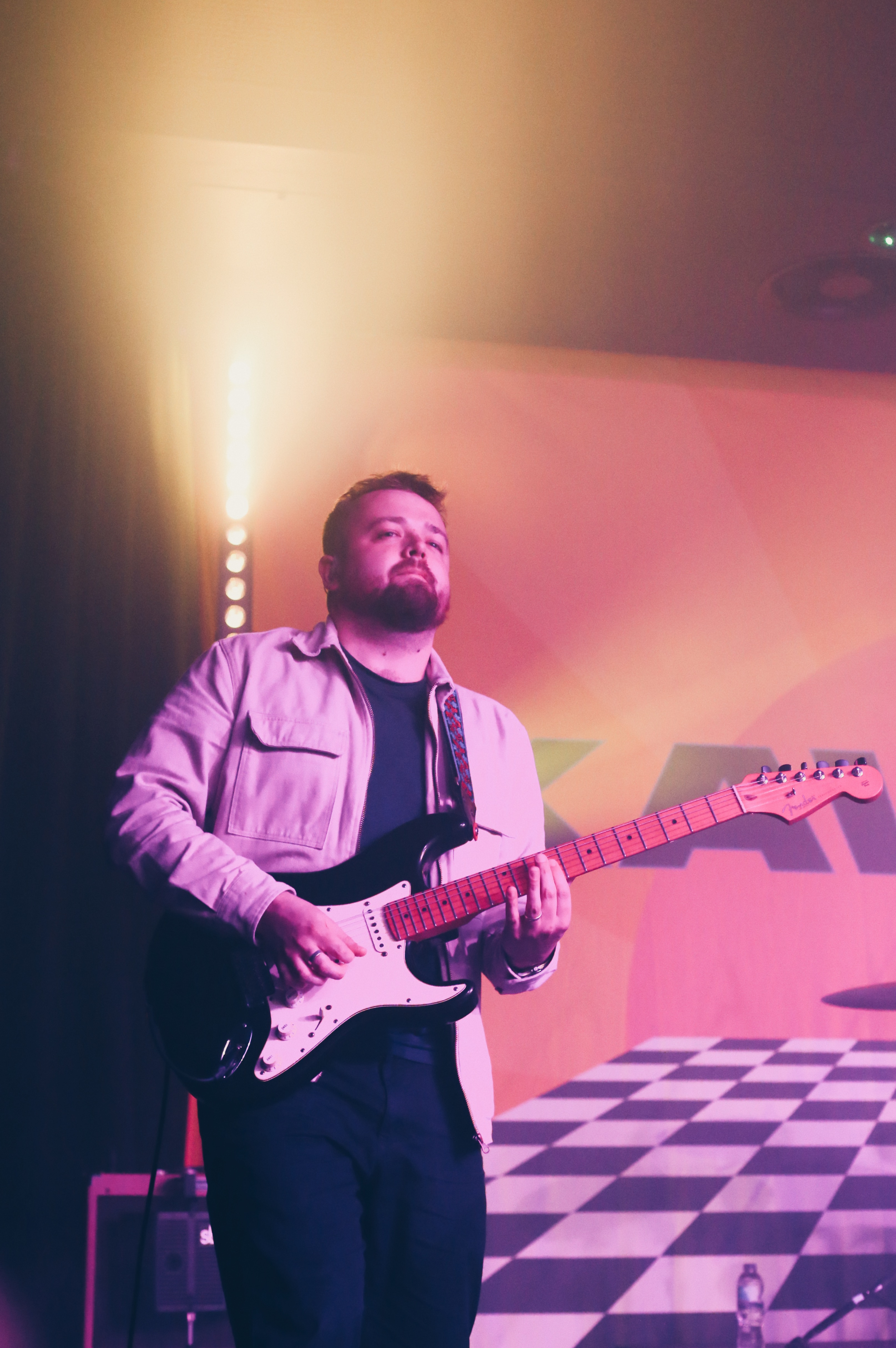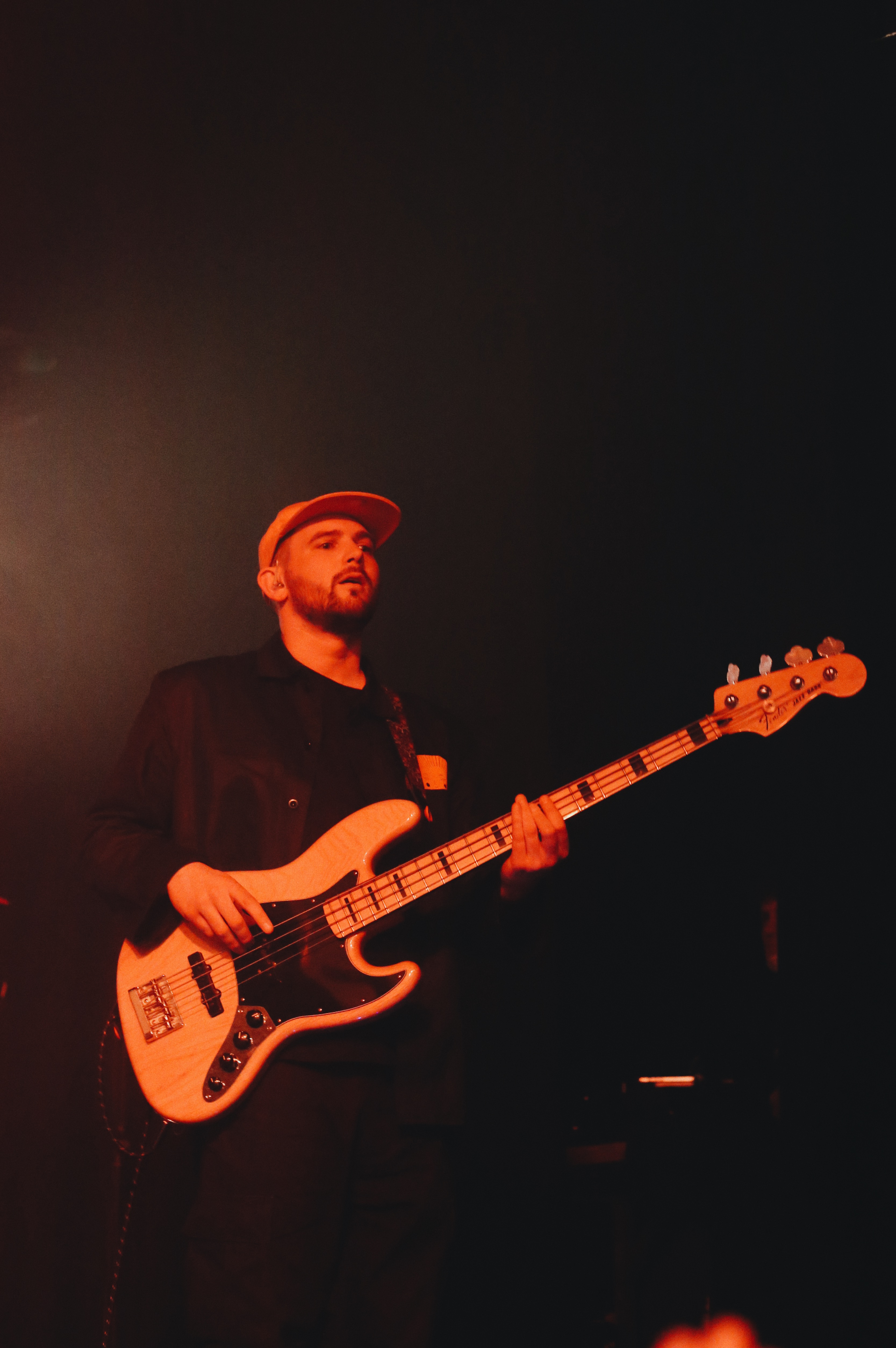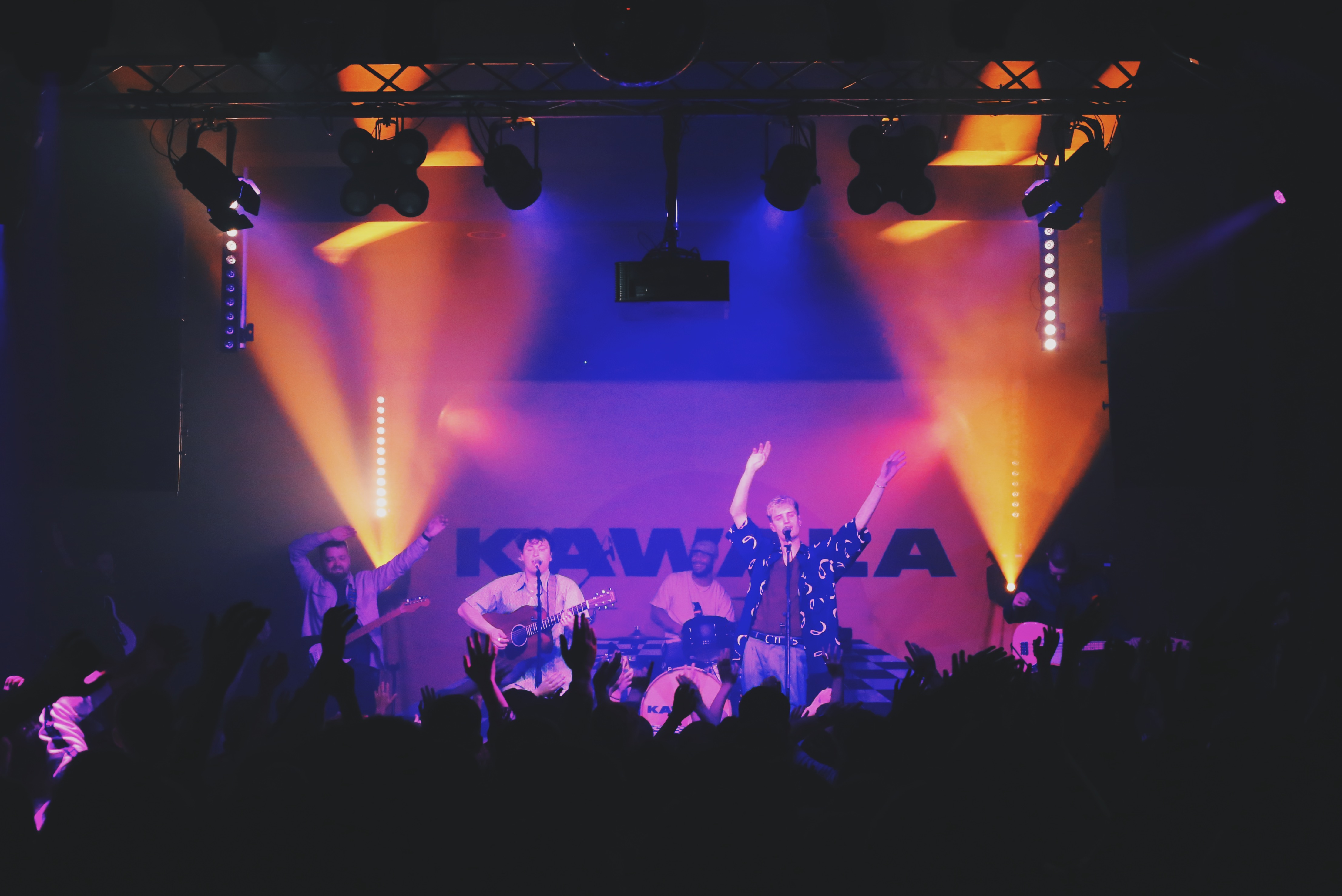 Indie-folk icons KAWALA have just concluded a triumphant UK tour, giving the live debut to many of the vibrant tracks from their shiny new debut album 'Better With You'.
We chatted with Jim (lead vocals) and Dan (guitar, vocals) on an uncharacteristically sunny afternoon in Manchester, just before they hit the stage at treasured local venue Band on the Wall. Given the gloom enshrouding the city of late, it feels safe to assume that KAWALA brought the sunshine with them by way of their gently sun-soaked sound.
Debut albums are a daunting and wonderful milestone moment in any band's career, but 'Better With You' defines a whole new era for the band and feels like a true consolidation of the sounds they've explored throughout previous releases. The album was a certified success, even reaching the UK Top 30. We wanted to ask a few of our burning questions about that, and some other things we've seen them getting up to of late.
Has the fan reception to the album been as expected?

Jim Higson:
I think better! Our fans' criticism is sort of the opinion we care about the most. When we did the record store tour and saw directly, the first time, what fans thought about it, that was a nice eye-opening thing. So when you have it live and direct, people telling you they enjoy what you're doing, it's an amazing feeling.
Dan McCarthy:
I reckon we could put out some real stinkers and they'd still love it! But yeah I think we as musical artists, 'artistes' as it were, I feel like there's no two ways about it. We thrive off positive reinforcement… hahaha.
Do you find any conflict in the music taste/influences between the 5 of you?
JH:
I think we all enjoy something a little different but there are crossovers.
DM:
There's definitely conflict of taste in terms of genre but I think… that is what has taken us to the new level sonically 'cause like, we've allowed the influences. I probably most listen to the kind of music that we make but [Jim] grew up listening to hip hop. We've got Ben, with a lot of R&B stuff. Dan Lee loves afrobeats and Reeve loves drum and bass so somehow amongst all of that we get our indie folky stuff. It's quite a funny thing when you hone in what your sound is, you're essentially just hijacking! What we've done is taken about 15 different things that we like and fused it together to make one thing.
JH:
And the nature of the way that we write as well, 'cause we're songwriters, we take inspiration from so many different places as well. 'Good Like This'... when we wrote that, we listened to a lot of Drake at the time and it just so happened that it kind of bled through into the songwriting.
DM:
With the album it was the first time we kind of challenged ourselves to get out of our comfort zones, to try and better the sound and see if there was something more exciting in there that we could achieve.
Do you find any inspiration in the work of your contemporaries?
DM:
When we wrote 'Hypnotised' we were channelling and really listening to a lot of [artists] like Clairo, Declan McKenna. We didn't wanna be like "let's write a song like that", it's more just, "I love the way the guitar's a bit more chuggy in a way that I've never done on any of our songs - ours are all like tippy-tappy rubbish" you know what I mean? So like, as soon as you've got a kind of inspiration, just that guitar sound from these incredible artists.
JH:
For the process of writing an album we allowed ourselves to take inspiration from other artists a lot more, because we started in lockdown covering songs, like big pop songs. Like we did some pretty weird stuff. We covered a Drake song, we covered a Doja Cat song.
DM:
Like getting the boys shouting "All on my tongue, I want it" is one of the most surreal moments in our music career so far.
JH:
But it showed us we can kind of use techniques and find we really enjoyed the processes, and it showed we can attack songwriting slightly differently. That was quite a useful exercise.
DM:
It allowed us to be less fixed on it in a way, less set in our ways and we were like, we can enjoy these outright pop songs by making them ours. Why not try and write a bit more pop, then make it us again?
You recently headlined your first festival (the wonderful Sheffield Music Trails) - how was it?
JH:
It was quite surreal actually! It was a weird one because… it was like indie band, indie band, indie band, indie band… then whatever we are. We were last so [the crowd] were ready to punch each other in the face and get a bit rowdy and we came on with like "here's Mighty River", do you know what I mean? But it was amazing, it was super fun.
DM:
But we always do say that we're the most indie band at a pop festival and the most pop band at an indie festival so.
What do you cherish about the smaller shows and venues?
JH:
We much prefer them. They're completely different shows. Shows like this you can actually hear when people heckle you and getting heckled is great! Yeah with venues, the bigger [they] get, you kind of get disassociated.
DM:
These venues, for me this is the magic of it, between like 400-800 cap venues - don't get me wrong, when we've done the like 2000s it's been absolutely amazing.
JH:
To be fair like, we haven't headlined an arena show and that might be our favourite. But as it stands, this kind of venue, you can't beat it, it's just like 500-600 people like this where it's just a room full of people that just, you feel like they're enjoying themselves and you just feel so connected to them.
What do small/independent venues mean to you? We recently saw you showing support for Sheffield's iconic Leadmill which is facing closure.
JH:
Without venues like that, you wouldn't have any of the big artists you have today. That's where artists cut their teeth - it's the most important stage of any artist's career. It's integral to the development of everybody and everyone has to go through that process.
DM:
We're ambassadors of the Music Venue Trust 'cause it's like… in lockdown especially it was very eye-opening how… obviously the music industry got so neglected anyway and the arts generally got neglected, but then you look at these venues that you take for granted being there. I'm a big gig-goer first and foremost, we all are, and there's nothing better than just going down to a local venue and seeing an artist you always wanted to see, see an artist you've never heard of, who cares? Live music is just so integral to life… I may be a little bit biased… So yeah, we care deeply!
What have been your favourite recent (ish!) albums to listen to?
JH:
You know what, I really liked the Kojey Radical album. I wasn't allowed to say that because he released an album at the same time as us so I couldn't talk about it at all 'cause we were trying to beat him in the charts but we didn't!
DM:
I really liked sir Was. His 'Let The Morning Come' album… that was great.
JH:
He's great!
And finally, after that chaos, what's next for you?
DM:
An early night, bed, sleep.
JH:
A really, really good summer of festivals. We've got some that we're really looking forward to and I think it's where our music kind of shines the best if the sun's out and everyone's drinking. That's the next step for us, if we can smash a good summer of festivals we'll be happy. And the music that we're working on behind the scenes - it's weird because we have an album, you finish an album off and then you have to live with it for a while until it's ready to be actually released but we never stopped writing songs.
DM:
So we're like can we just keep adding songs? But there was a cut-off point.
JH:
There's music that we've got in the locker right now that I think is better than anything we've written.
DM:
Better and bigger than ever!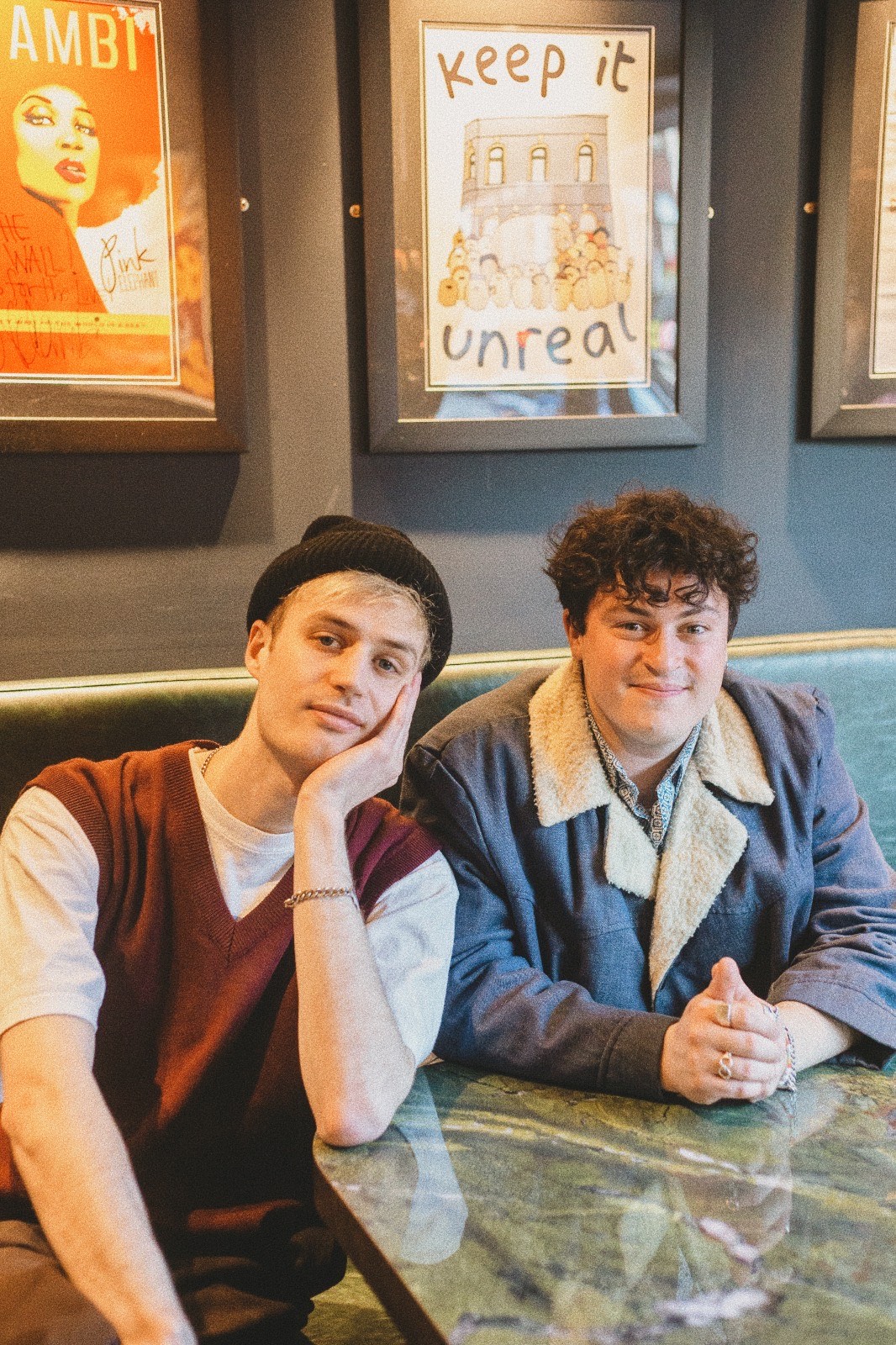 Well, we'd like to round off with a huge thank you to Dan and Jim for chatting with us and playing an absolutely dreamy show. 'Better With You' is available now!