IT'S GOOD TO BE BACK: METRONOMY'S JUBILANT RETURN TO MANCHESTER
The electronic fivesome show off their new record at the Academy.

Published: 30/04/2022
Author + Photos: Ianthe Warlow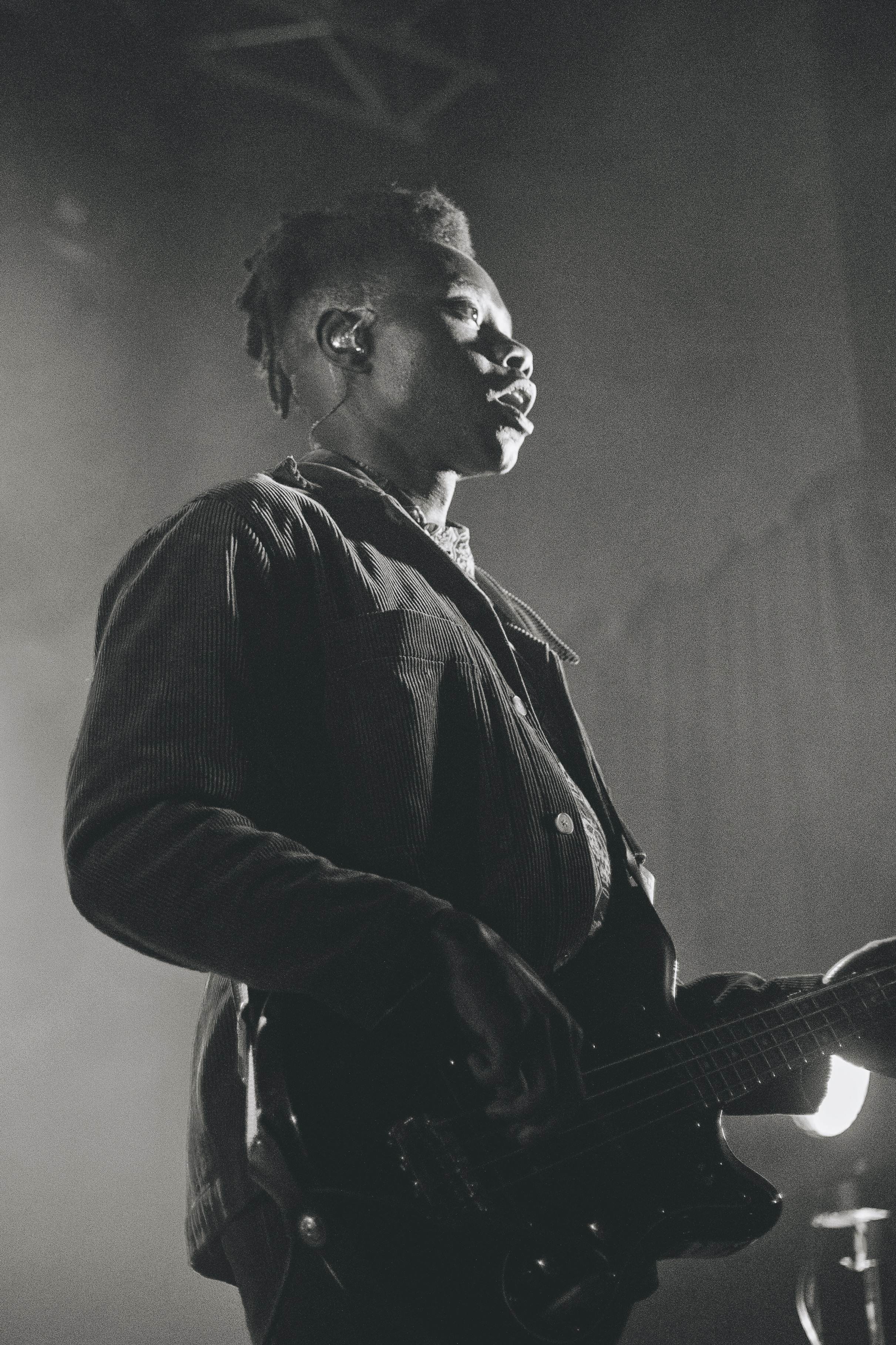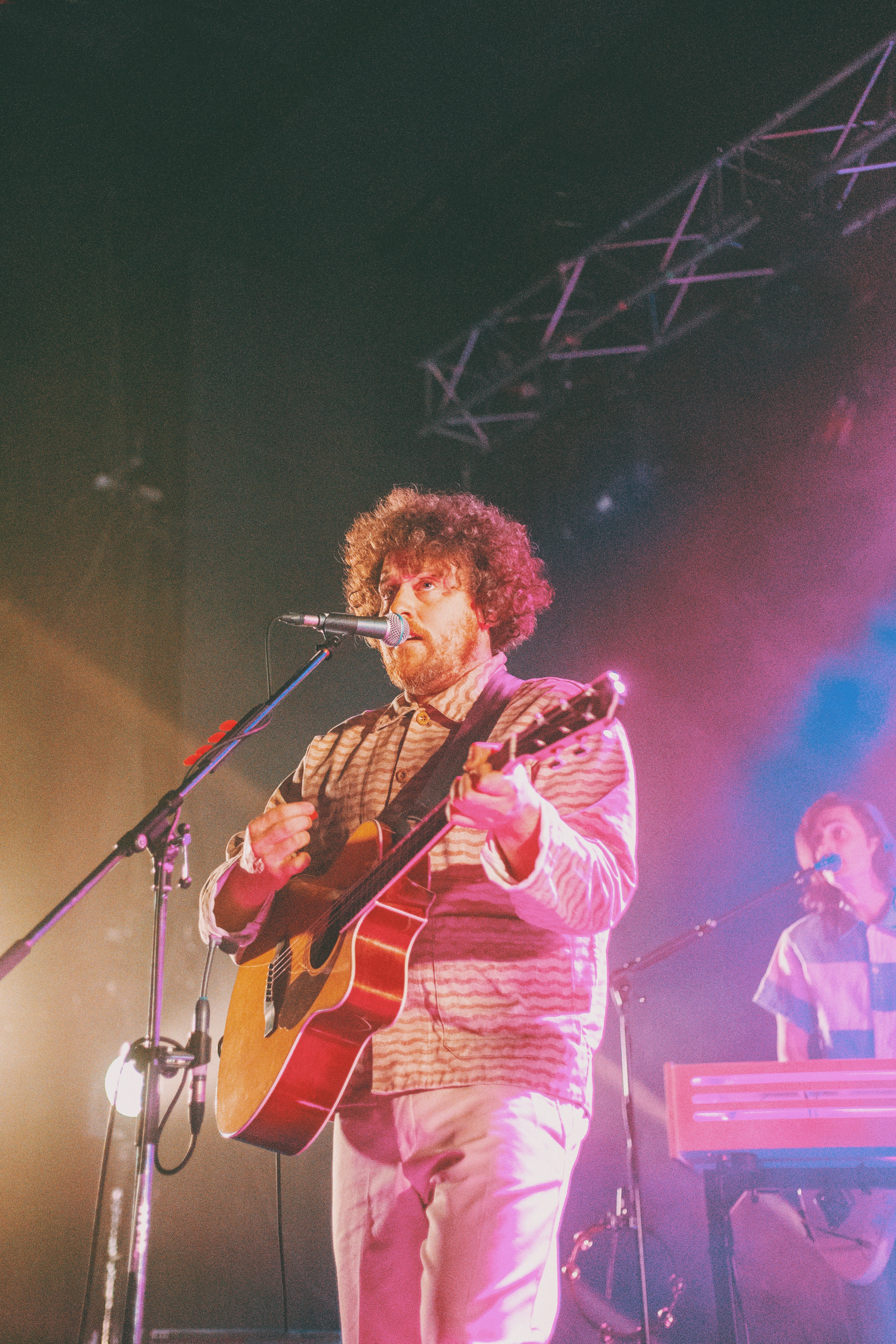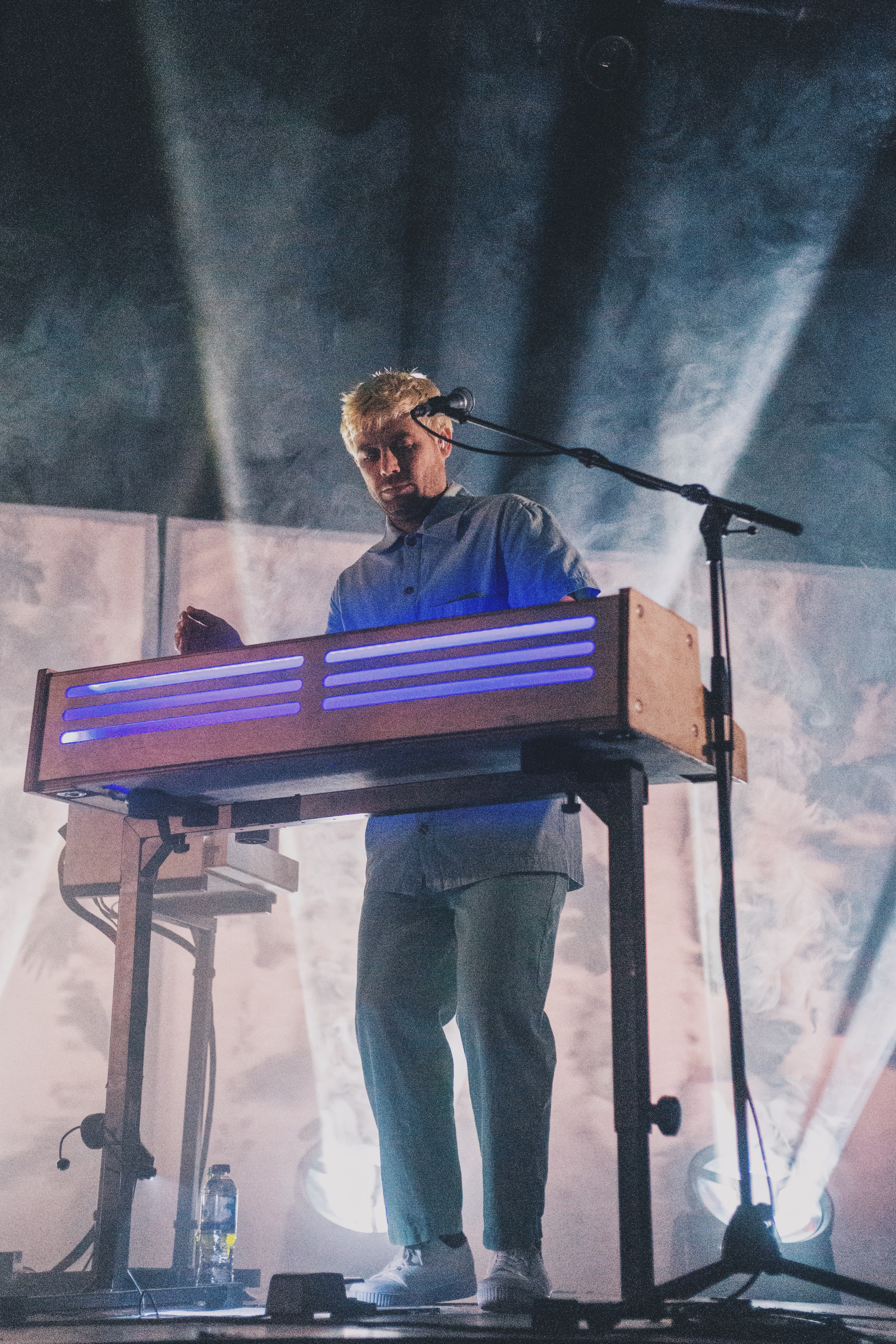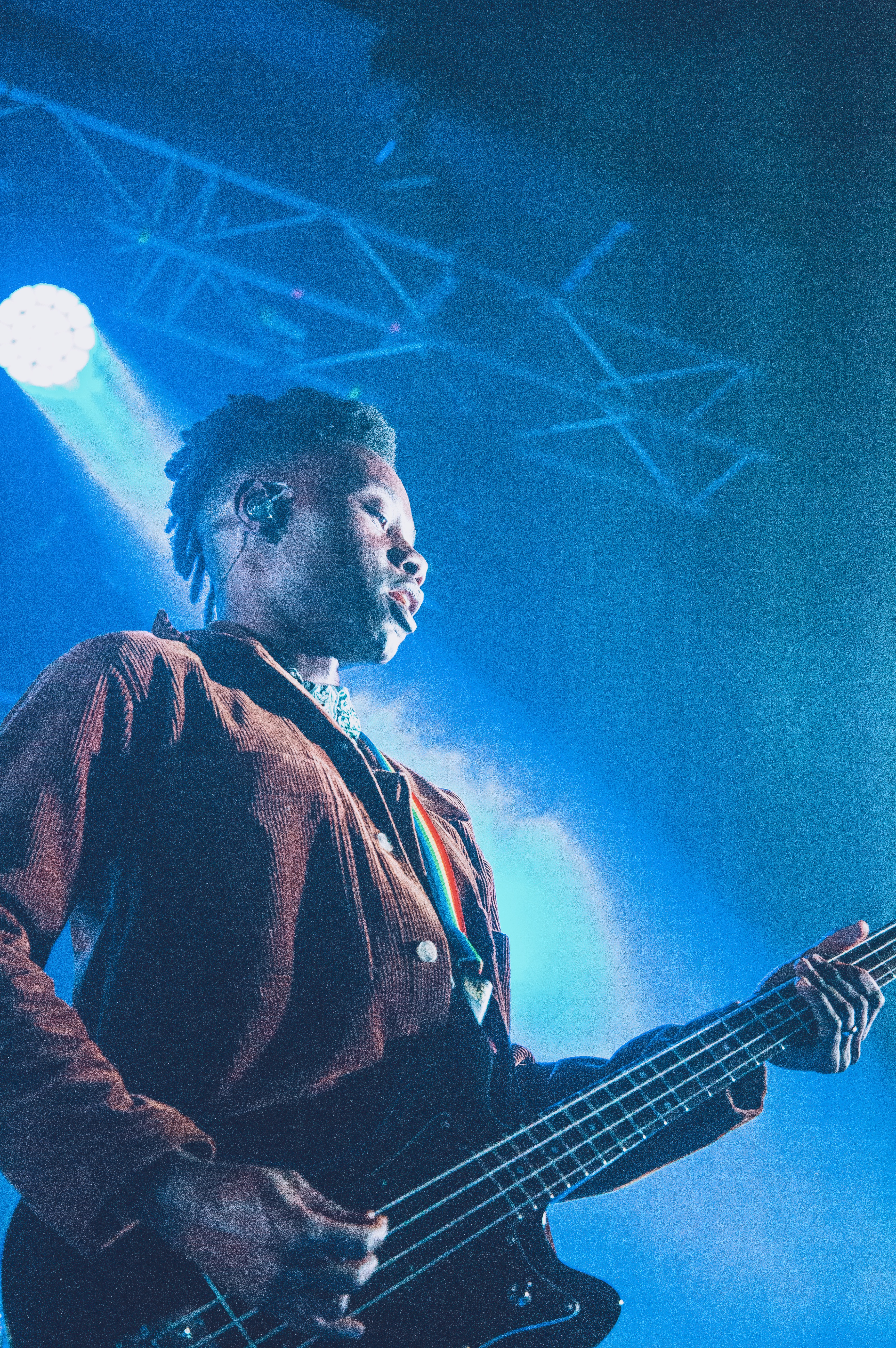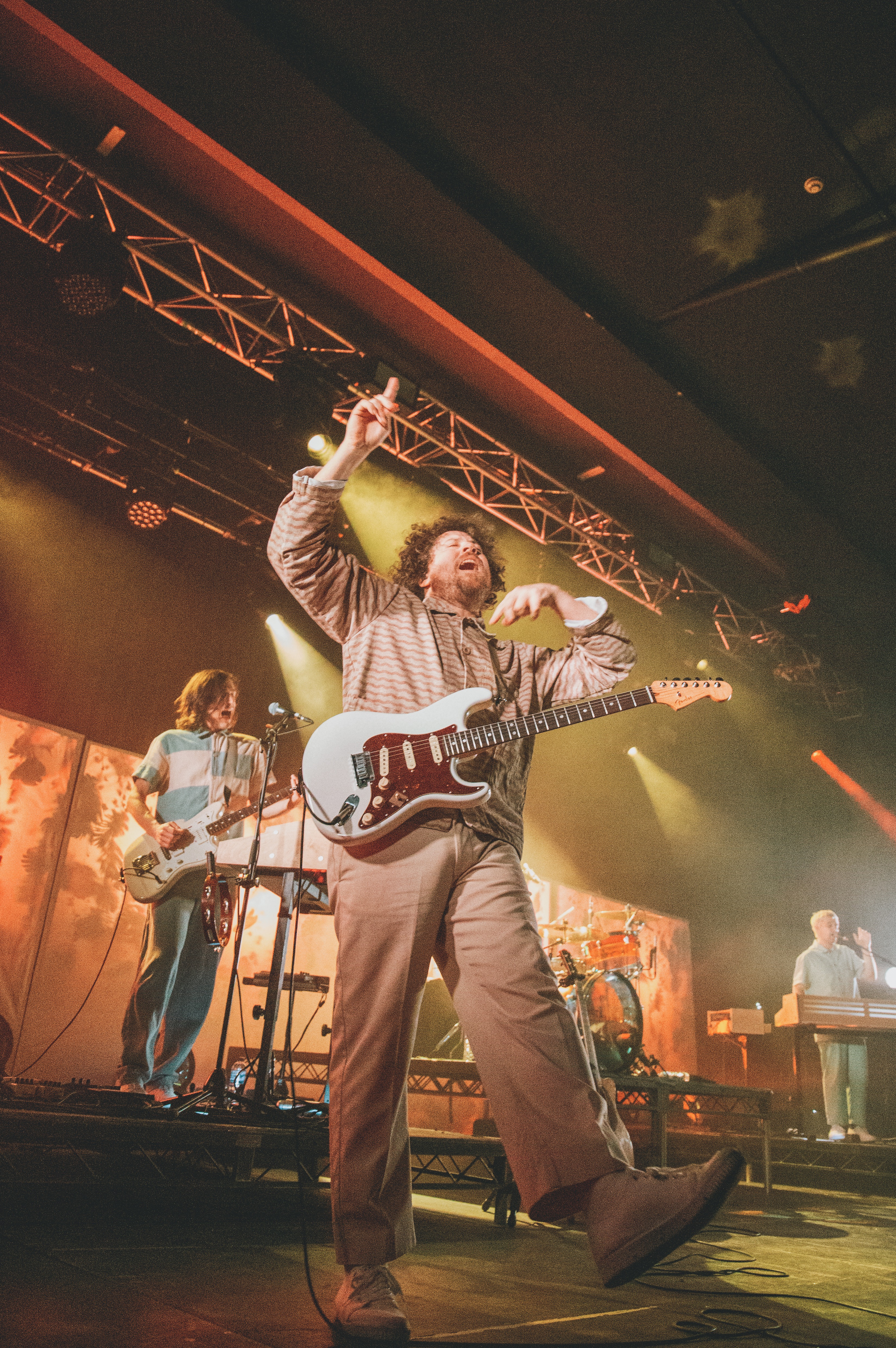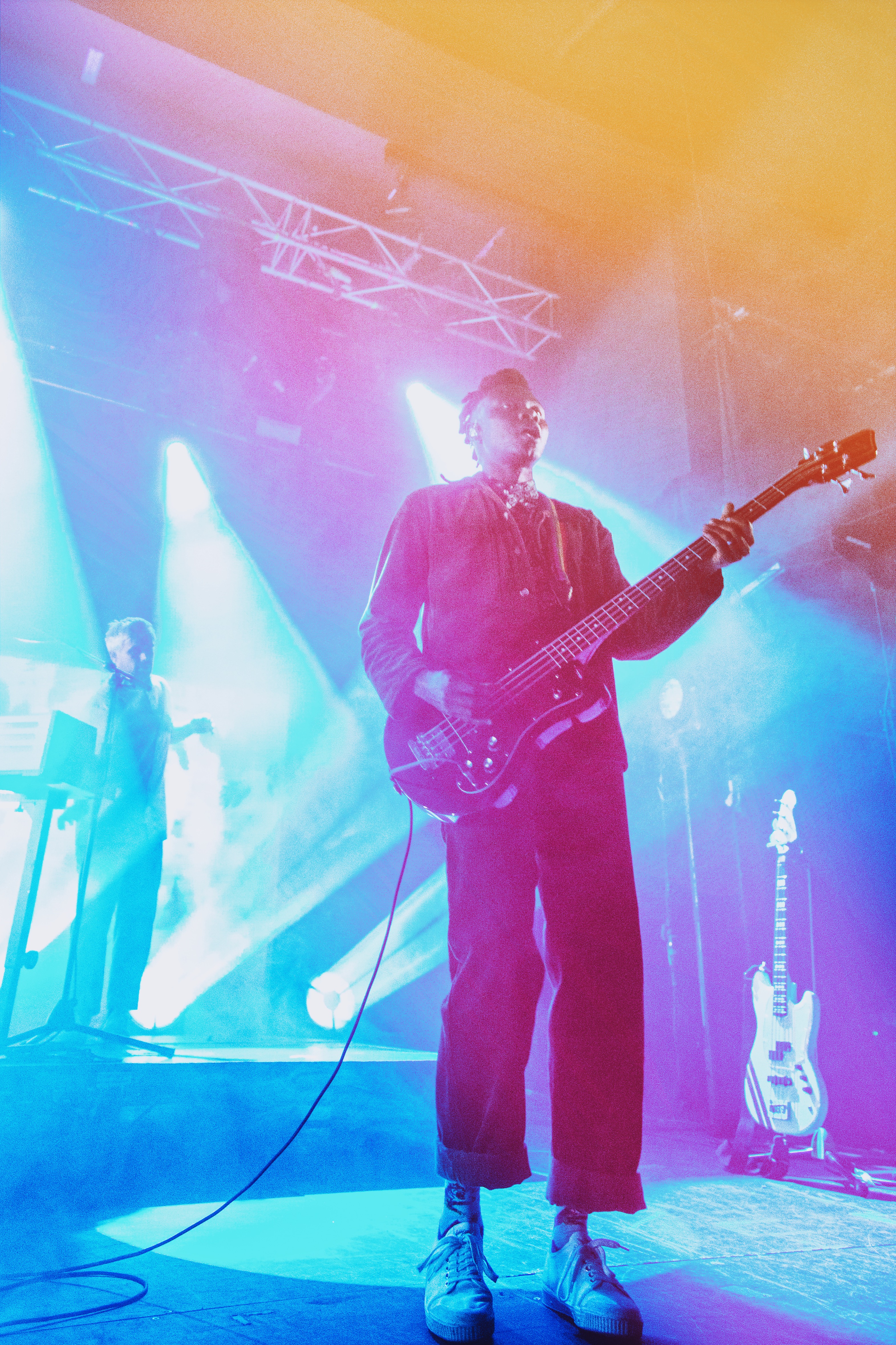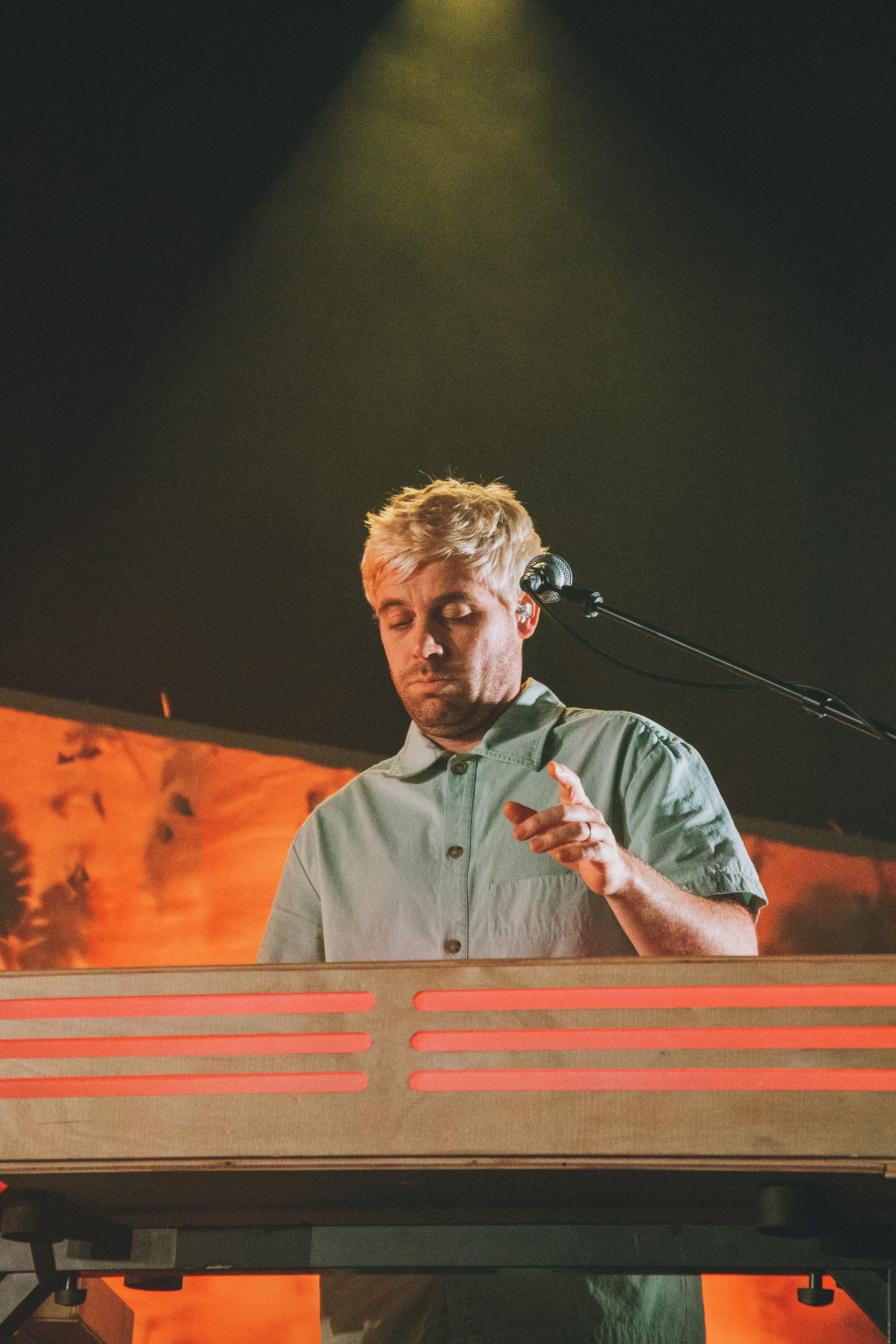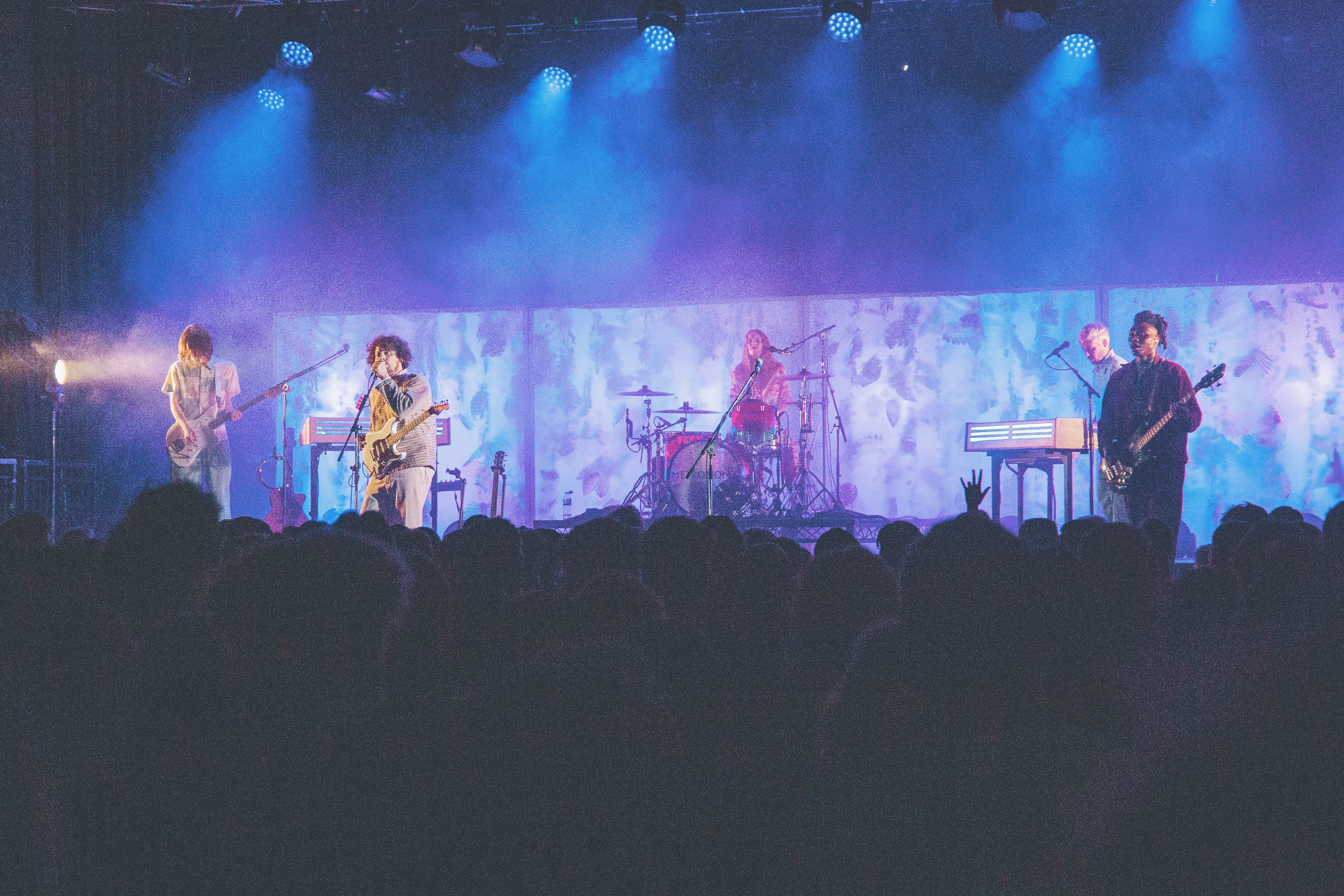 February saw the release of Metronomy's glorious 7th album, 'Small World' (where did the time go?!), which saw the band take on a romantic, pared-back approach versus their customary alt-electronic upbeat bops. Here, on a warm April evening at Manchester Academy, it's a real treat to see these new tracks come to life alongside old beloveds.
Confident and welcoming, Metronomy start the set with 'Love Factory' and are greeted by an ardent crowd ready to sing along. It's a gentle but exciting start to what descends into a night of relentless dancing, as classic 'The Bay' sets the tone for what's to come. Olugbenga Adelekan's virtuosic bass playing is impeccable as ever.
Almost effortlessly slipping between the electronica magic of tracks like 'Reservoir' and 'Holiday', and the dulcet acoustic tones of 'Things will be fine', it's a real treat to see a collective of fiercely talented musicians traverse the range of their discography. Each member takes and embraces the limelight in equal measure. Notably, founding member Joe Mount announces he'll "leave [us] in the capable hands of Anna" - and Anna Prior's hands are more than capable of phenomenal drumming, accompanied by Oscar Cash and Michael Lovett for a timeless and hypnotic performance of the instrumental-driven 'Boy Racers'.
'It's good to be back' felt just right tonight: a sentiment evidently shared throughout the masses in attendance. 'The Look' is naturally a huge crowd pleaser, with patrons running from the bar to return to the chaos of the crowd: even the bar staff are having a subtle mid-shift boogie while chants of the song's iconic opening melody furnish the room.
Closing the encore with 'You Could Easily Have Me', Metronomy bid us farewell with a bold and brash slice of their debut. Leaving the venue and heading into the night, scattered chants of 'The Look's beckoning melody linger on among the dispersing fans, who have surely had a night to remember.