MARIKA HACKMAN IN THE TOON (27/02/20)
In support of "Any Human Friend", Marika draws plenty of them.
Published: 26/03/2020 Author/Photos: Mia Pyrah
Editor: Eleanor Osada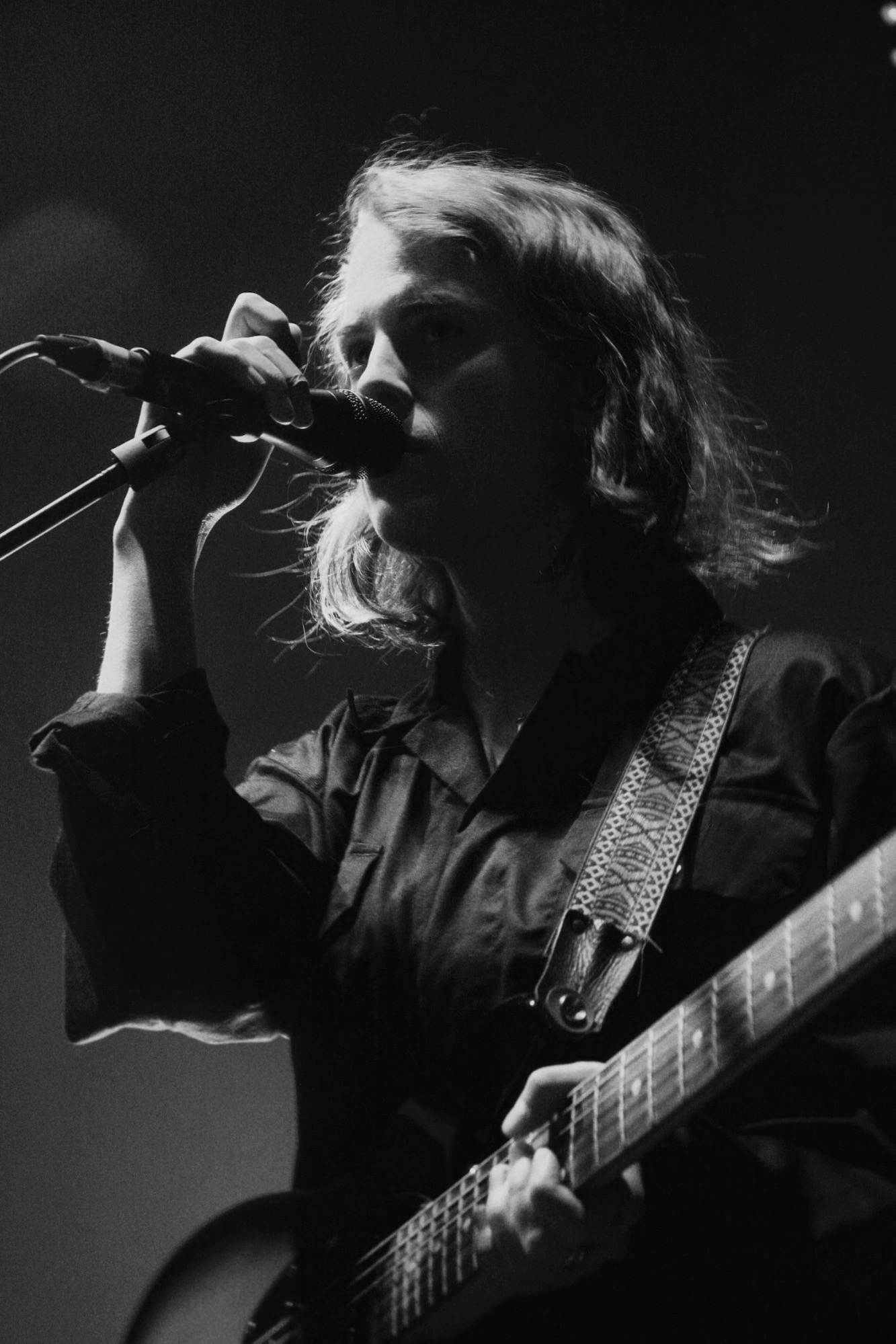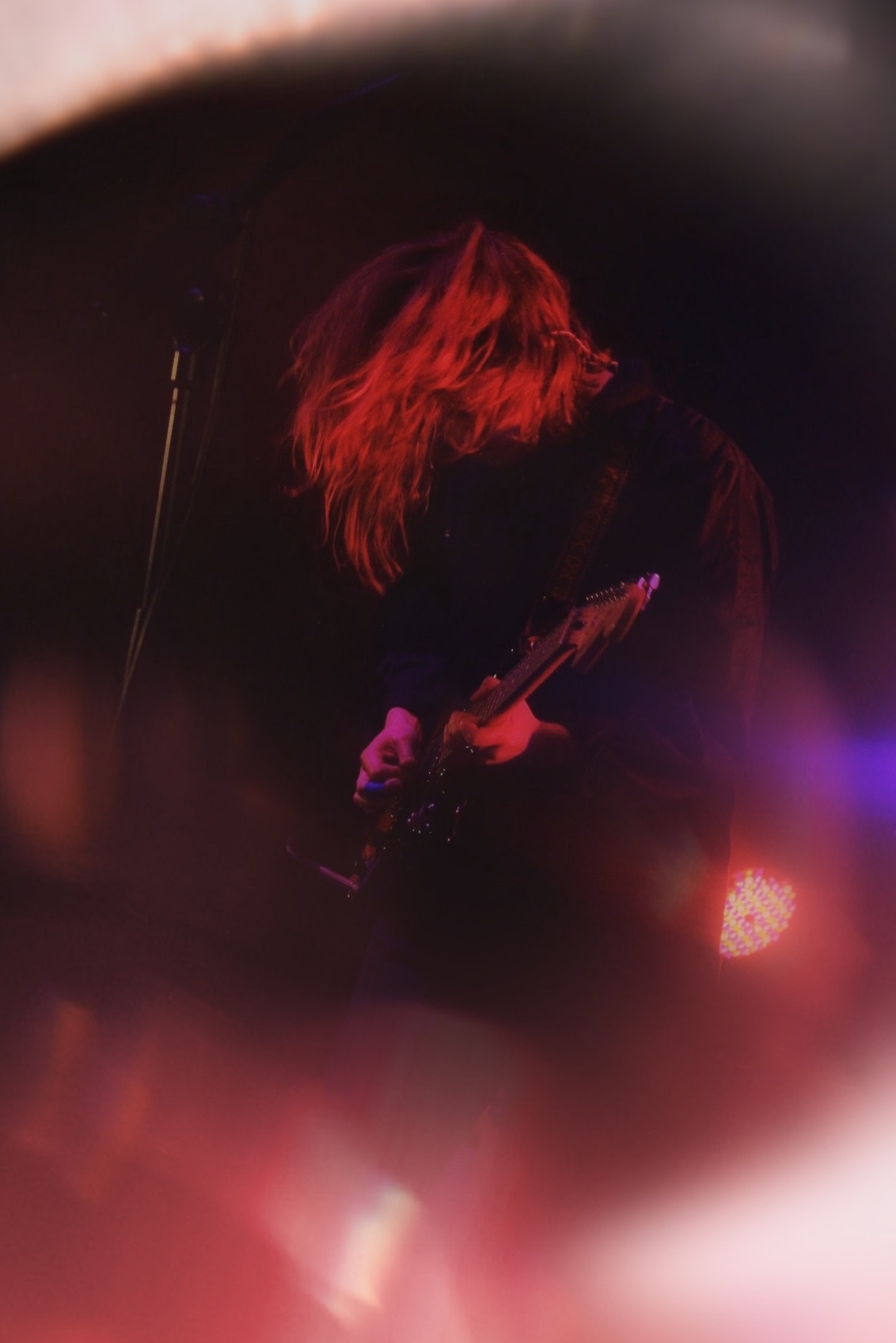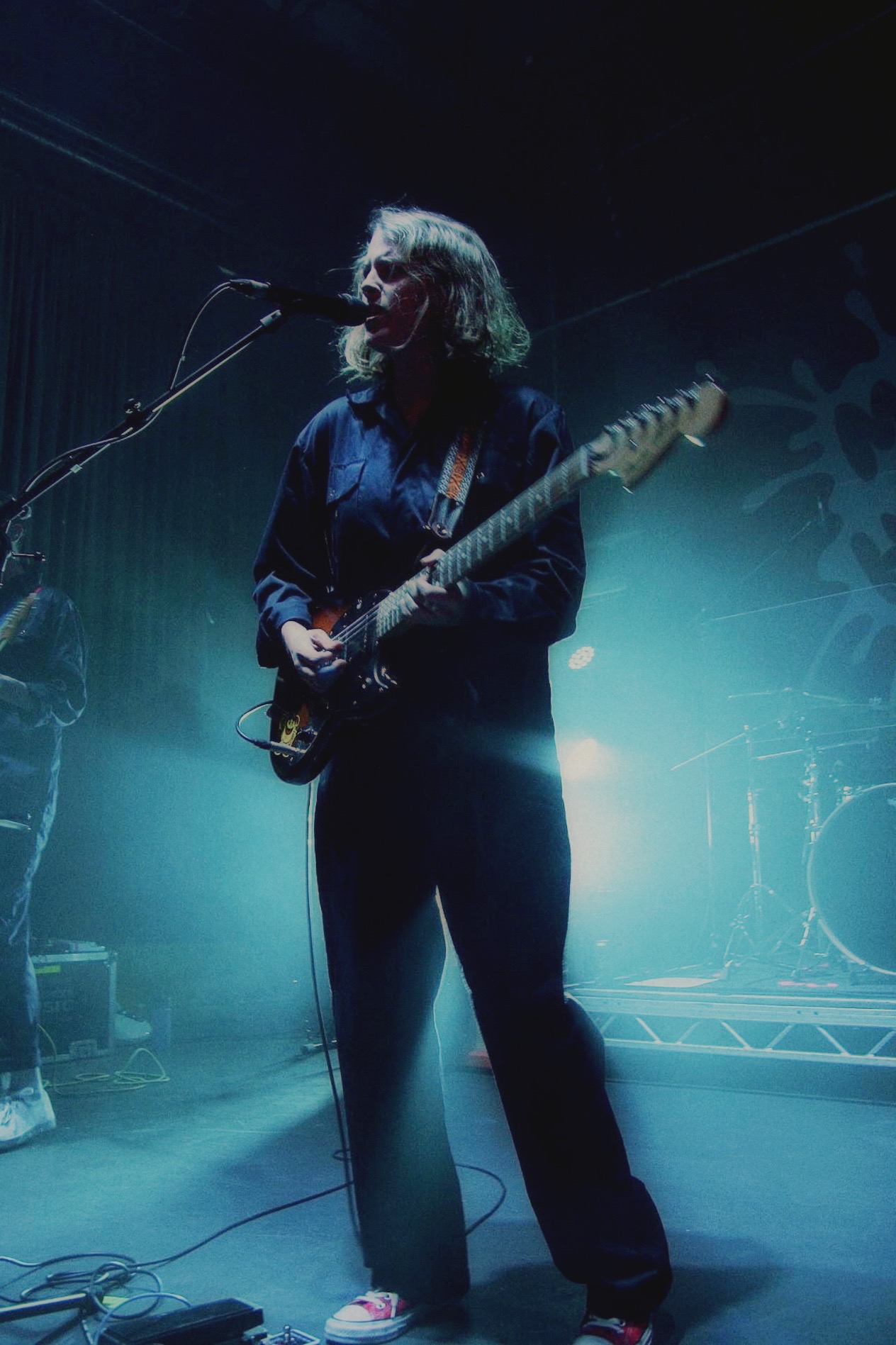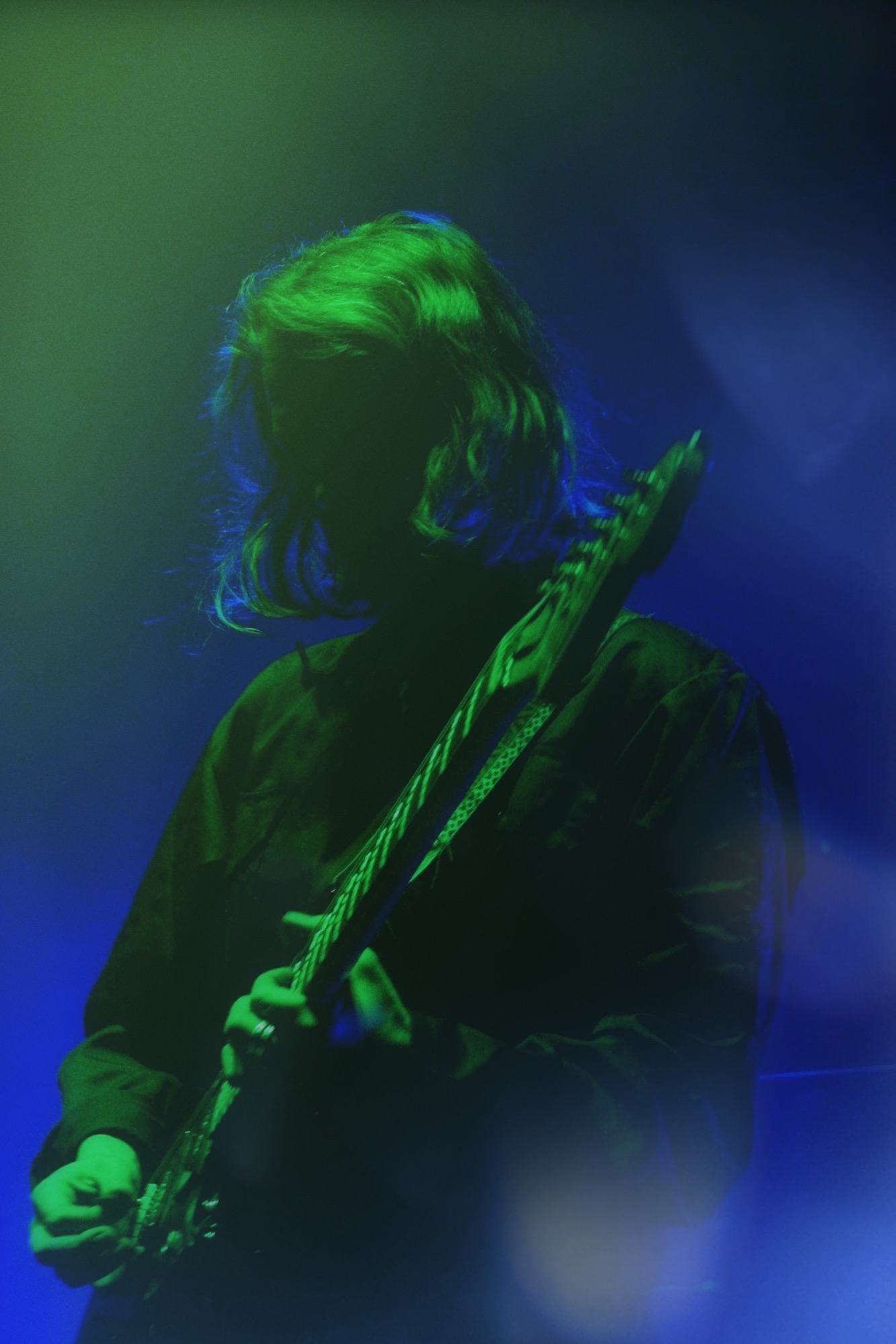 Marika Hackman is having a far different musical conversation to ones she's had before. Her (full-length) sophomore album, "I'm Not Your Man", was explicitly queer, more so than previous releases, and "Any Human Friend" didn't hold back or refrain from being cheekier, to put it lightly.
Shying away from taboo
is not something Hackman seems familiar with, honestly, and equally, the record proved to be so candidly wry — at times so dismal in its personal truths.
Marika's debut, "We Slept At Last" (2015), was my first insight into her music. It's hard to say why I got obsessed so fast; but her lyrics felt so point-blank, and the hooks so irresistible. Her soft harmonies, acoustics and organic synth sounds in her first record, followed up by a grungy, alternative type of discordance in her successive releases — an apparent, singular stylistic blossoming that Hackman would pursue. Her music is often described as dark, in a looming, apparitional kind of way, with the most recent album being a shining example of this. Two early tracks, "Animal Fear" and "Open Wide", from her first full-length, demonstrates Hackman's newfound sound in an embryonic form - one that was simply test-run until, maybe, she grew into it. Hackman adopted these new sonics after venturing away from her mostly-folky back catalogue, also voyaging into new lyrical territory involving anxieties, loneliness, sexuality and the complexity of female relationships — oftentimes using rich, but, confusing metaphors reminiscent of 80s horror flicks.
Hackman brought the tour in support of "Any Human Friend" to Newcastle's Riverside on the 27th of February. As her band proceeded to the stage, donned in black boiler suits, it called back to her last show here - a homage to their formerly all-white suits. Once a rebirth, maybe now, a death. Marika owned her space with ease, infecting the populous with groove and melancholy. Launching straight into "Blahblahblah", an eerie reflection on a social-media reliant society: "
Ghost town, walk among the zombies, face down"
. It's slow in tempo, with an ironically joyful rift, juxtaposing the otherwise wistful message. Fittingly, the vocals feel ghostly - building into a crowd refrain and subsequently melting away, leaving the listener with the remaining haunt. Drifting into the second song, "My Lover Cindy", a saucy, cloying indie-pop staple in her show, and a personal favourite of mine. It's a tribute to the modern romance, which "serves as a gratification of contemporary life", as well as the uncertainty of a new relationship - the ultimate paradox: you "
want it all
", but don't want to commit. The rigid delivery of the restless, straight-up *nasty* chorus is accentuated by a tasty lead riff: "
'Cause I'm a greedy pig, keep my eyes on the prize, I'll suck you dry, I will
".
Other set highlights include throwback tracks, like "Drown", from her 2015 debut. Clotted with imagery of drowning and suffocation, Hackman voices her acceptance with being consumed in someone's thoughts, and the further disconnection she faced: "
As brass posing as gold, to drown in your mind, I would, know I would
". A more somber, bare moment - not dressed up in guitar riffs, grooves, or dissonant synths - the poetry is exactly as is. She also treated the audience to an Elliott Smith song, "Between The Bars", which tackles an abusive relationship with alcohol. Vulnerable instances such as these make a show feel all the more intimate, and even sacred. A stark performance of "Cigarette" silenced the crowd, her whisper-like vocals recounting an emotional time. Her humour slips through in appropriate places, making coarse jokes about the "teat" of her water bottle, but in contract with the sadness - and reading Marika's character through her music - it's to be expected.
Before finally saying good night, Marika et. band step back onstage to play the album closer, and title-track: "any human friend", Marika prefacing it with a speech about "celebrating our individual uniqueness, as well as our differences, as they make us human - and they shouldn't be frowned upon". A beautiful moment of clarity, and a final, collective truth to take in.
MORE: