THE STRANGLERS TAKE NOTTINGHAM
The classic band play their 16th, long overdue Rock City show.

Published: 30/03/2022
Author + Photos: Tom Sunderland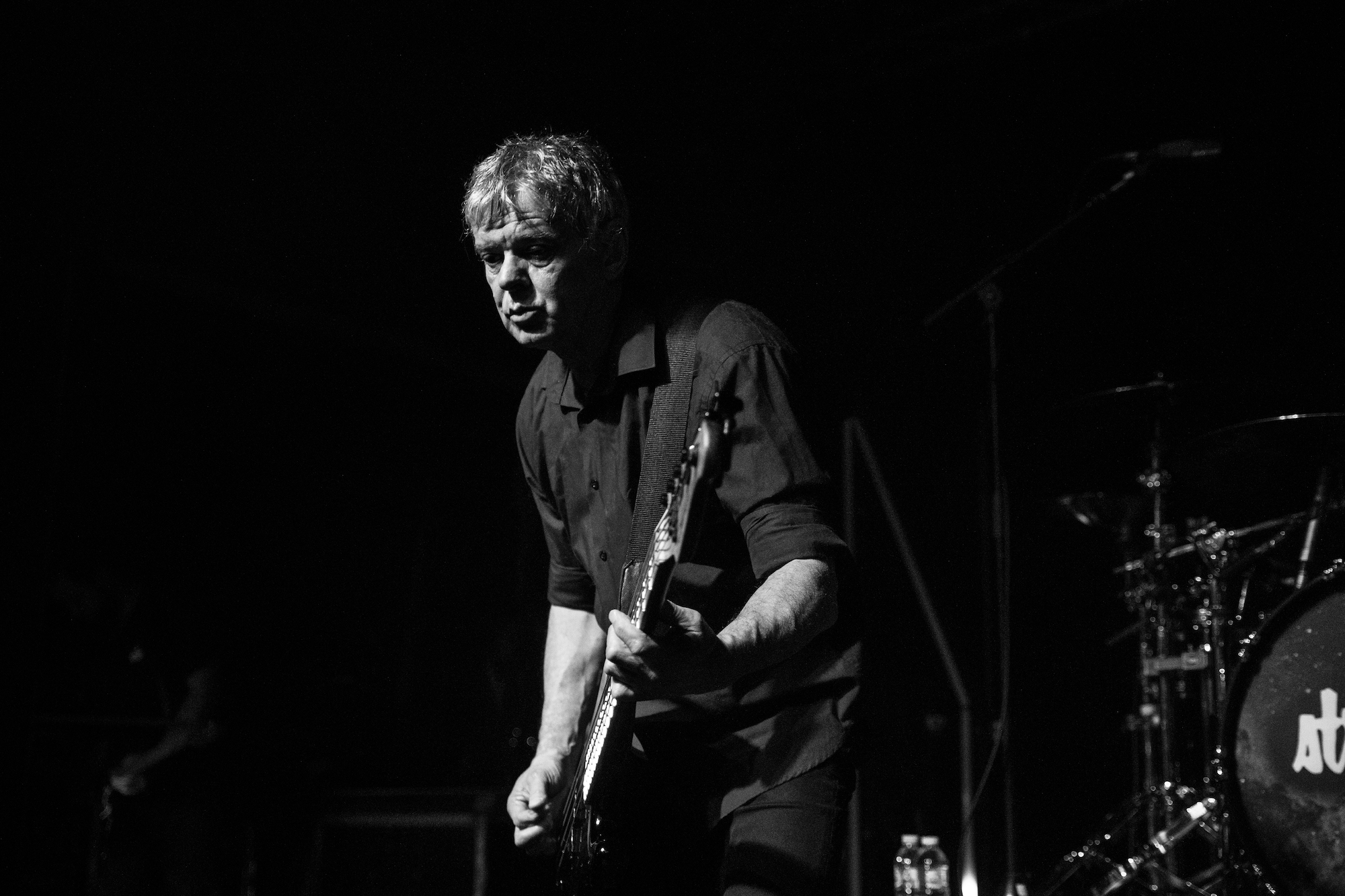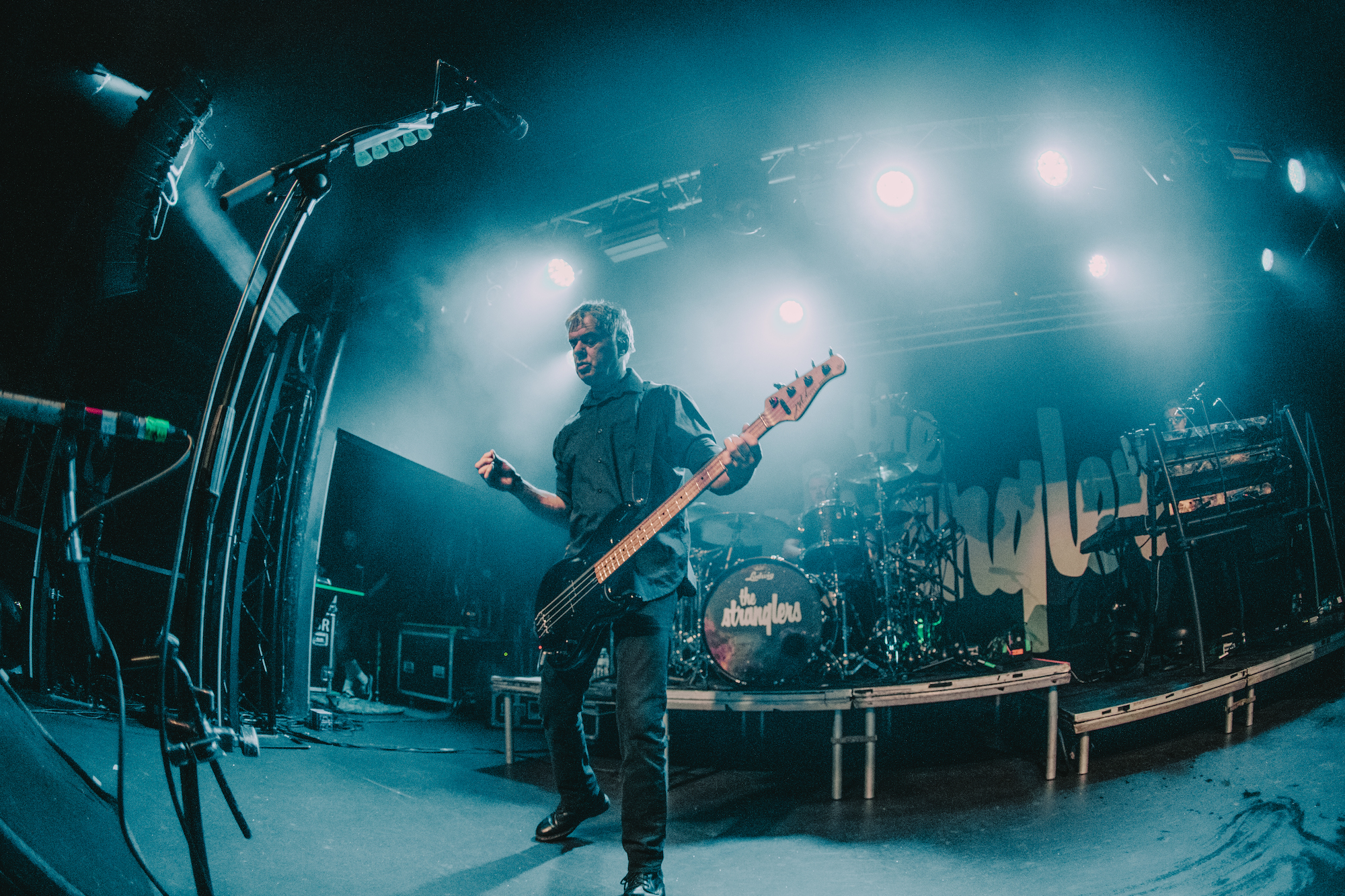 After a weighty couple of years since its announcement, the iconic punk band The Stranglers make their anticipated 16th appearance on the infamous Rock City stage.
Openers Ruts DC (formerly known as The Ruts) exhibit a worldliness - with a hint of rowdiness - to get the night rolling.
The Guildford-based Stranglers emerge from the pitch black, haze filling the room, soundtracked by a chorus of "Waltzinblack" before surfacing into the opening of "Toiler on the Sea." The packed room is noticeably humid, and becomes somewhat unendurable as security rush back and forth through the pit handing out cups of water which, with no hesitation, get thrown into the receivers' faces. Punk isn't dead, it seems.
After a short break, the Guildford icons are handed drinks from stage right to commemorate Dave Ruffy's (Ruts DC drummer) birthday. Chants of "happy birthday" begin to swallow the room.
Halfway in, and The Stranglers finally play the legendary "Peaches", which soundtracked much of the late 70s, followed up by the infamous "Golden Brown". Lights swell and the room erupts as the song kicks in.
The main set ends with "Hanging Around", followed by a dramatic exit and a swift return for the first encore, which consists of two acoustic tracks, "The Lines", as well as the memorable new track "And If You Should See Dave…", which celebrates the life of ex-Strangler Dave Greenfield.
The band leave again, and return with their instruments strapped around them for encore two. The iconic surf-rock sounding riff of "Go Buddy Go" begins to chime out, as they burst into its incredibly catchy chorus.
"No More Heroes" is then fired up with no warning, with the stage lights lashing full-beam onto the audience - only making them sweat more. The atmosphere is immense as The Stranglers go into their last track of the evening.
This was the second time I've seen The Stranglers this tour, and it was just as memorable as the last. I must thank my father for his excellent recommendations in the past, as now I know that The Stranglers are sure to be a band that will never be forgotten.